« Obituaries | Debra Jean Cronk
Debra Jean Cronk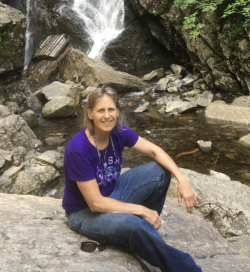 Date of Death: May 11, 2022
Date of Birth: June 26, 1957
Biography:
Debra Jean Cronk of Winthrop, Maine, went into the loving arms of the Lord on May 11, 2022. Debra, fondly known as Debbie, was born on June 26, 1957, in Bath, Maine to Pauline (Merry) and Oscar E. Cronk. She attended Brunswick High School and later attended trade school.
Debbie is survived by her father, Oscar E. Cronk of Wiscasset; her brother, Donald Reed, and wife, Kathy, of Bowdoin, and their children, Justin, Ben, and Katie; and her sister, Paula Mikels, of Brunswick, who all meant the world to her. She is also survived by her immediate family, Beth Cobb,
Judson Cobb, and Shelby Cobb, and of course her dogs, Toby, Penny, and Sadie. As quoted in her journal, "I have always wanted a family and the
Lord blessed me with a beautiful one…"
The children meant the world to her. She was so proud of them and all of their accomplishments and who they had become. With Judson she loved to hunt, fish, talk about cars, and just be with him. She loved Shelby's beautiful music and voice, also they loved watching movies together, hiking, talking, and just being together.
The beautiful family she referred to in her journal included not only her immediate family, but also the extended Cobb/Page family who she loved with
all her heart and felt so blessed to be a part of.
Debbie was predeceased by her mother, Pauline Higgins, her dear Nana, Edna Pratt, and her very special nephews, Danny and Derek Elliot.
She not only loved her family, but also loved her friends and mentioned often how blessed she was to have them in her life. She had a special
connection to people and also animals, especially dogs, so much that she was at times referred to as the Dog Whisperer. She owned a pet sitting
business and was certified in holistic pet care.
She also had a love for cars. Working as an automobile detailer, she earned a reputation and respect for her work, which led to her working on many
high-end vehicles for which she was very proud.She attended Old South Congregational Church for twenty-six years and loved being a part of that church family.
Debbie radiated kindness and love, and even through life's adversity and struggles, she always chose the path of forgiveness. She will be deeply
missed by so many. The family of Debbie would like to thank the loving family members and dear friends that have reached out to support them
during this extremely difficult time. God bless.