« Obituaries | Lisa Marie Cox
Lisa Marie Cox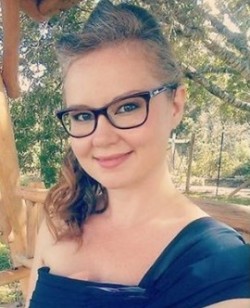 Date of Death: October 19, 2015
Date of Birth: March 16, 1985
Biography:
BRUNSWICK - Lisa Marie Cox, 30, passed away on October 19, 2015 in Brunswick, Maine. Lisa was born in Shawnee, Oklahoma and traveled all over the world with her military family. She graduated High School in Misawa, Japan and most recently, left her job as a Mortgage Funding Supervisor in Dallas, Texas to return to her hometown of Brunswick.

Lisa was loved by all and had a multitude of friends all over the world and had genuine love for everyone who came into contact with her. Lisa's radiant smile and genuine zest for life was evident to everyone she met. She will be greatly missed.
Lisa is survived by her parents, James and Michelle Cox of Oceanside, California; her, brother Christopher Cox and nephew Bradley of Cedar Rapids, Iowa; her sisters, Brittany Kers of Santa Rosa, California and Amber Kers of Naples, Florida; her Aunts, Gayle (Raymond) Reynolds of Newalla Oklahoma, Rosie (Damien) Magalong of Vacaville, California and Janet (Tim) Mana of Cosmopolis, Washington; her Uncles, Mike (Tracie) Cox of Summerfield, Oklahoma, Gene (Earline) Cox of Norman, Oklahoma, Brent (Shelia) Cox of Seminole, Oklahoma, Tony (Stacie) Mana of Vacaville California; and grandmother, Doris Lloyd of Summerfield, Oklahoma. She also leaves behind her second family Cliff, Ann, and daughter Carol Baker of Brunswick, Maine, and countless cousins and second cousins.

Lisa is preceded in death by her grandparents Harold and Bonnie Cox, and Ronald and Denise Mana, and Uncle Tim Mana.

A celebration of life in Lisa's honor will be held on Saturday October 24th at 2:00 pm at the Elks Lodge in Brunswick, Maine for her friends and family in Maine. A graveside ceremony will follow on October 31st at 2:00pm in Oklahoma at the Summerfield Cemetery.