« Obituaries | Robert Roland Couture
Robert Roland Couture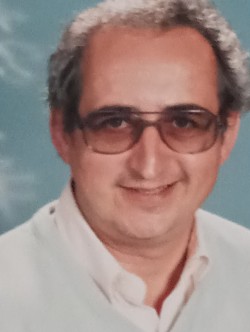 Date of Death: May 22, 2023
Date of Birth: June 13, 1940
Biography:
Robert Roland Couture, 82, passed away Monday, May 22, 2023 with his family by his side.
He was born in Lewiston on June 13,1940 to Florian and Edwidge (Longchamps) Couture.
He graduated from St. Dominic's High School in 1958, then received his teaching degree from Central Connecticut State College. Robert began his teaching career in Connecticut before moving back to Maine where he taught French at St. Dominic's, Maranacook and Elan schools.  
Robert participated in a teacher exchange program where he taught in Paris.  
Robert was predeceased by his parents Florian and Edwidge Couture, his sister Yolande Gagne, brother-in-law Louis Philippe Gagne, Jr., sister Madeleine Marquis, brother-in-law Willie Marquis, brother-in-law Daniel D'Auteuil Sr. and brother-in-law Leonard Thompson Jr.
Robert is survived by his brother Gabriel Couture, sisters Muguette Thompson and Rachel D'Auteuil, his closest cousin Shirley St. Cyr and many nieces and nephews. 
At Robert's request, there will be no formal memorial service.  A celebration of Life will be held at a later date.