« Obituaries | JoAnne Marie Coulombe-Murch
JoAnne Marie Coulombe-Murch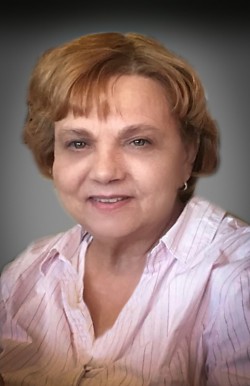 Date of Death: January 6, 2022
Date of Birth: October 13, 1952
Biography:
It is with immense sadness that we announce JoAnne Marie Coulombe-Murch now resides in heaven as of January 6th, 2022, following a courageous battle with COVID at St. Mary's Hospital in Lewiston. She was educated at Mount Mercy and graduated from St. Dominic's HS in 1970.
Her immediate survivors include her husband Albert R. Murch, sister Louise Ann M. Collins, a son and daughter, three grandchildren and three great grandchildren: Tim and Fatin of Davie, Fl, Christina and Chuck of Leeds, their three sons David (Mackenzie), Christopher (Natasha) and their son Emmett, Charles (Denise) and their daughters Carrigan and Alayna. She was born in Lewiston, Maine October 13, 1952. She is predeceased by her parents Phillippe and Emilienne Vaillancourt-Coulombe and brother Phillippe G. Coulombe who passed just a few weeks earlier.

Louise is not only her sister, but she was also her best friend. They spoke on the phone or got together on a daily basis for decades. In recent communication I believe she has said it best "My baby sister had a heart of gold that was a blessing to all of us. Her kindness and love for everyone was immeasurable. Every moment we shared was and will be cherished." Anyone who knows JoAnne I know would completely agree. JoAnne attended First Assembly of God Church on Hogan Rd. JoAnne and her sister sang and played guitar with the Golden Echoes. They played at countless venues: St. Francis Mission in Greene, Colby College, Greene Central School, nursing homes, and other various events. JoAnne took a CNA course for a position with Androscoggin Home Healthcare. Her heart was with the children she loved and cared for when she owned and operated Joanne's Daycare in Greene. Those children love and consider her as a second mother still to this day. Kim, Kelly, Kelly J., and countless others.

She was happiest when all the family was able to spend time together around the dinner table on Rosedale Street celebrating birthdays/holidays playing rummy, dice, having boiled dinner and playing guitar with Louise. The singing and happiness could be heard from the street. JoAnne and her husband Albert made their home on Sullivan Rd. in Greene. If they weren't found there playing their nightly game of cards, the odds are they were enjoying a stay at the family cottage T.E.R.A.L. on Orr's Island Maine. She loved her family more than anything. In an effort to grant her countless prayers for her friends and family to be in good health, a celebration of her life postponed until spring due to the COVID epidemic. In lieu of flowers, take a minute now and hug the one you love. The most important thing to JoAnne was cultivating love and happiness so let's try and add a little extra to the world for her.

She is survived lovingly by the Murch, Estabrook, Coulombe, Collins, Vaillancourt siblings, spouses, cousins, and grandchildren. Including: Niece Jessica (Rick), her three daughters Alicia, Bria, Taya. Niece Jennifer and her brother Phil, Nephew Johnathan, sister-in-law Linda (Joe), daughters Carrie and Erin, brother-in-law Robert (Doris), their sons Steve and Jeff, as well as her friend Diane Wilson & many dearly loved close friends.

She will forever be in all our hearts.

You are invited to offer your condolences and share fond memories on JoAnne's Guestbook at www.funeralalternatives.net.