« Obituaries | Rachel M. Cote
Rachel M. Cote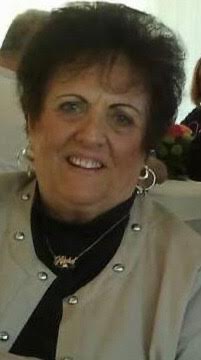 Date of Death: June 24, 2022
Date of Birth: April 25, 1940
Biography:
Auburn - Rachel M. Cote, a resident of Russell Park Manor, passed away on Friday, June 24,
following a long illness. She was born in Lewiston on April 25, 1940 to the late Evelyn (Jalbert)
Ouellette and Adrian Charest. She attended Lewiston schools.
Rachel returned to Maine from Wisconsin in 1966 to raise her daughters - Kathy and Cindy. A
devoted single mother, she often worked long hours and two jobs to provide her girls with the
best life she could. Employment included: The Steer House, Connie's Catering, Bell Shop,
various shoe shops, and Cote Mobile Homes.
Shortly after moving home to Maine, she met the love of her life, Leonard Cote, and they were
married in 1974. A loving wife for 45 years, she was also an amazing caregiver to Leonard
during his last years until death.
Known to be the life of the party, Rachel was always ready with a quick laugh and a good joke.
She was generous to a fault - one of her trademark moves was to carry "angel" pins in her purse
and give them to anyone who needed encouragement. She will also be remembered as an
incredible hostess and a great cook - especially renowned for her delicious creton.
The most important thing in Rachel's life was her family. And nothing was as precious to her as
being a grandmother - she was a beloved Nanie to her many grands. From babysitting and
sleepovers, to pool parties, special excursions and her nicknames for each one, her
grandchildren were the center of her universe.
She is survived by her daughters and their husbands, Kathy (Kozak) Whitney and David of
Auburn, ME, Cynthia (Kozak) Nicholas and Bruce of Auburn, ME, step-daughter Nancy (Cote)
McCubbin and husband Donald of Glenburn Center, ME. Grandchildren, Austin Fuller and wife
Alyssa of Melrose, MA, Taylor Nicholas and partner Nate Hamlyn of Auburn, ME, Cody Nicholas
and Noah Nicholas of Auburn, ME. Step-grandchildren, Jessica Moreau-Berry and husband
John of Whitefield, ME, Jennifer Hathaway-Horne and husband Heath, Gainesville, GA,
Rebecca (Whitney) Lilja and husband Matt of Rochester, NH, Robinson Whitney and wife
Ashley of Richland, WA, Rachel (Whitney) White and husband Connor of Cannan, ME, great
grandson Lincoln Fuller and 8 great "bonus" grands - Sam, Emma, Jack, Kate, Tim, Evie, Teddy
and Tucker. Also surviving is sister-in-law Marguerite St. Onge of Lewiston, ME, and many
nieces, nephews, extended family and friends.
In addition to her parents, she is predeceased by, her husband Leonard Cote, siblings Richard
Charest, Jeanette (Charest) Mieres, Robert Charest and Germaine (Charest) Lean.
A private graveside ceremony for immediate family at St. Peter's Cemetery in Lewiston will be
held later this summer.