« Obituaries | Melissa Ann Costa
Melissa Ann Costa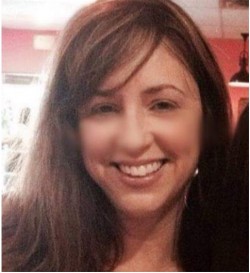 Date of Death: February 18, 2021
Date of Birth: February 10, 1973
Biography:
Melissa Ann Costa, 48, of Auburn, died unexpectedly at CMMC on February 18, 2021, from complications arising from advanced breast cancer.
Melissa was born on February 10, 1973, in Harvard, Massachusetts, the daughter of Linda Nelson. Melissa grew up in Auburn and graduated from Edward Little High School in 1991. She then went on to obtain her bachelor's degree in Social Work from the University of Southern Maine, she worked at various agencies like Catholic Charities in Portland, and Tri-County Mental Health in Lewiston as a case manager. Melissa then obtained her master's degree in Occupational Therapy. She had been employed at Tri-County Mental Health in Lewiston as an Occupational Therapist, a job she loved. Due to her illness, she left this job in 2020.          
Melissa believed her greatest accomplishment was being a mother to Colby and Charlotte. She loved every moment of her life with them and was so proud of them.
Melissa enjoyed music, especially Pearl Jam. She enjoyed attending both the Pearl Jam concerts at Fenway Park in 2018. She loved Popham Beach as well as the family visit to Dennysville, ME each year.  She loved the time spent with Michael, her sister Jen, and Mother Linda.
Melissa was predeceased by her grandparents Arthur and Avis Nelson.
Melissa is survived and loved by her son, Colby Chandler; her daughter, Charlotte Chandler; her fiancée, Michael Krapovicky; sister Jennifer Evringham and her husband Eric and niece Sophie; and her mother, Linda Nelson. She is also survived by her many friends and extended family.
            A celebration of life will be held in the late spring.
            Donations in Melissa's memory may be made to the Dempsey Center.
"I'll ride the wave
Where it takes me
I'll hold the pain
Release me." -  Pearl Jam, "Release"