« Obituaries | Catherine E. Cooper
Catherine E. Cooper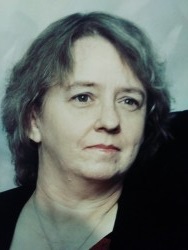 Date of Death: May 18, 2022
Date of Birth: July 21, 1960
Biography:
Livermore, Catherine E. Cooper, 61, passed away on May 18, 2022 at CMMC in Lewiston after a long illness with family at her side.
She was born on July 21, 1960 in Lynn, Massachusetts, the daughter of Lawrence Cassey and Frances Cooper. She graduated from 
Lynn English High School and held various jobs afterwards.
On October 3, 1981, she married Henry Horn of New York while he was serving with the U.S. Coast Guard in New London, 
Connecticut. She supported his career through many transfers and while at Otis ANGB on Cape Cod, Catherine earned her Bachelors
degree in Sociology from the University of Massachusetts at Dartmouth in 1993 graduating Cum Laude.
Upon her husband's retirement from the Coast Guard, they settled in Livermore, Maine to raise their son James. Catherine became an advocate for the elderly fighting elder abuse and protecting their rights. Over the years, she volunteered at various charitable organizations.
Catherine loved cats and had many throughout her life. She enjoyed family and friend gatherings with cookouts and preparing
Thanksgiving as her favorite. She had several hobbies, sewing, puzzles, watching movies, and her beloved New England Patriots and
Boston Red Sox. She loved to vacation in the White Mountains in New Hampshire, driving her convertible with the top down on the Kangamangus Highway.
She was predeceased by her father Lawrence Cassey and niece Julia Cassey. She is survived by her loving husband Henry, her son
James, brother Larry Cassey and several nieces and nephews.
There will be no services at this time as she requested.