« Obituaries | Dorothy L. Coombs
Dorothy L. Coombs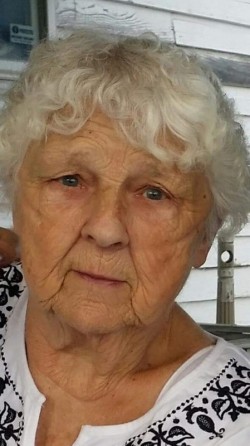 Date of Death: April 12, 2017
Date of Birth: September 16, 1932
Biography:
BATH – Dorothy L. Coombs, 84, of Bath passed away on Wednesday, April 12, 2017. She was born September 16, 1932 in Bath, ME, the daughter of Ferdinand W. and Emma (Gerrish) Coombs. Dorothy left school early on and began a long life of hard work and caring for others.

She began working for Nolans Store in Bath while also doing housework and childcare locally. She then began work at Hyde Rehabilitation assisting in patient care before working her employment with Bath Memorial in Central Supply. She went on to earn her LPN there and practiced as a devoted nurse for 25 years. She was especially gifted in taking special care of her patients. She would often go out of her way to sit with those that were dying because she believed people were not brought into this world alone and therefore should not leave the world alone. Upon retiring from nursing she held jobs at Stewarts in Brunswick in Domestics, and then Shaws in Brunswick in the deli. And then as a crossing guard for the Bath Police Department.

Dorothy was a natural caretaker and a true giver. She would do anything to help anyone, and it was never about herself. She loved talking to her many friends and spending time with her family, especially her grandchildren. A good ride, as long as she wasn't driving, and a good meal out was always welcome. Dorothy also had a big heart for animals of all kinds. She had been known to feed skunks in the yard, and loved her dog, her best friend, Daisy.

Dorothy was a member of the Woolwich-Wiscasset Baptist Church for 39 years.
She was predeceased by her parents, her daughter, Emma "Kitty" Beane, her grandson, Kenneth Beane, her brothers, Francis Coombs, Bill Coombs, Robert Coombs, Richard Coombs, her sister, Betty Alley, and her brother-in-law, Albert Alley Sr.

She is survived by her daughter, Debbie Shaunesey and husband Ron of Bath; grandchildren, Robert Phillips of Bath; Becky Atkins of Maryland; Ricky Shaunesey of Bath; great-grandchildren, Desiray Wright of Maryland; Terrell Atkins of Maryland; Gabbie Phillips of Woolwich; Elizabeth Shaunesey of Woolwich; nephews, Dan Coombs, Eddie Ally, Tom Alley, and Albert Alley Jr; niece, Cathy Hart and husband Rick; cousin, Louise Morang; and special people that were considered members of her family, Jessie, Sabrina, BJ, Shawn; Terry Safford and Roberta Sherwood who were like daughters to her; and Bud Safford, who was like a son to her. She is also survived by many close friends.

In lieu of flowers donations may be made in her memory to the Coastal Humane Society, 190 Pleasant Street, Brunswick, ME 04011, and to the Woolwich-Wiscasset Baptist Church, 15 Fellowship Drive, Woolwich, Maine 04579.

A Memorial Service will take place on Saturday, April 22, 2017 at 11 a.m. at the Woolwich-Wiscasset Baptist Church in Woolwich.