« Obituaries | Sandra L. Conderman
Sandra L. Conderman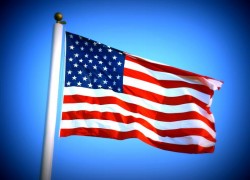 Date of Death: May 3, 2017
Date of Birth: February 21, 1941
Biography:
Sandra L. Conderman, 76 of Hallowell passed away peacefully at Togus Springs on May 3 2017. Sandy was born on February 23, 1941 in Hornell NY and graduated from Hornell High School in 1959. She graduated from Alfred University in 1963 and later obtained her Master's degree while serving in the US military. Sandy began her career in the USAF in 1963 at Lakeland AFB. She was referred to by her military superiors as a "90 day wonder" upon achieving her rank as Second Lieutenant. In 1965, she was promoted to First Lieutenant and in 1968 was promoted to Captain. She served at Ramstein AFB in Germany until she was reassigned to Tan San Nhut AFB in Vietnam in 1970. She served as Chief Consolidated Base Personnel Officer in Blythville, AR from 1971 until her retirement in 1973 and was very proud of her service to our country.
Sandy is survived by her loving family, Kathleen Clark of Manchester, Erin "Pee-Wee" and Oliver Wolfanger of Manchester, Lauren "Peanut" Dubovy and husband Robert of Mesa, Az, Caroline "Sweet Pea" Clark of Boston, Ma, as well as her many friends from church and Granite Hill Estates whom she loved dearly.
She was pre-deceased by her mother Virginia Conderman, her lifelong best friend Sandra Graham, and their beloved golden retrievers Katie and Sunny.
There will be a celebration of Sandy's life with military honors at Hope Baptist Church in Manchester, Me on Monday, May 15th 2017 at 11:00am.
Sandy's family would like to express a very special thank you to all of the dedicated staff at Togus VA for all of your compassionate care. Sandy loved and appreciated you all.
Arrangements are under the care of Funeral Alternatives 198 Western Ave. www.funeralalternatives.net