« Obituaries | William R. Collins Sr.
William R. Collins Sr.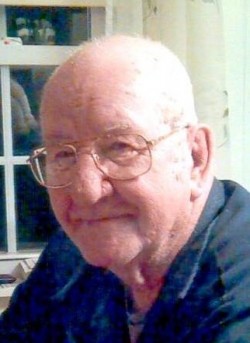 Date of Death: May 17, 2014
Date of Birth: February 9, 1937
Biography:
William R. Collins Sr., 77, died peacefully in his sleep on May 17th, 2014 at his home.
He was born on February 9th, 1937 in Portland, the son of Newton and Marion (Mansfield) Collins.
William attended Yarmouth schools and then went on to serve his country proudly in the US Army alongside his brothers.
He was a member of AMVETS Post #2 in Yarmouth. He was an outdoorsmen and enjoyed mowing the lawn, watching Red Sox, reading, visiting Dunkin  Donuts every morning and Wednesday night get togethers.
William is survived by his daughters Nicole, Keri, Patricia, Heidi, Becky; sons Buddy, Scott, Chris, Ben; several grandchildren, great-grandchildren, nieces, and nephews. He was predeceased by his son William Collins Jr. and last wife Helen Collins.
Family at friends are invited to a graveside service at Riverside Cemetery in Yarmouth on  Friday May 23rd at 1 p.m.