« Obituaries | Ann Marie Colbath
Ann Marie Colbath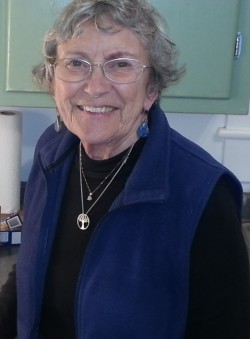 Date of Death: October 3, 2021
Date of Birth: October 21, 1940
Biography:
FREEPORT – Ann Marie Leavitt Colbath, 81, passed away on October 3, 2021, at Hawthorne House Alzheimer's Care in Freeport, Maine, where she had been a patient since November 2016.
Ann was born on October 21, 1940, in Presque Isle, Maine, moved to Houlton the same year, and grew up there. She graduated with High Honors from Houlton High School and was a national Honor Society Member and varsity cheerleader. Ann married her childhood sweetheart, Bill Colbath, in 1962, they had two children together. In her professional life Ann was an OB/GYN nurse practitioner and provided women's health care to thousands of women in New York, Illinois, Michigan, California, Florida, and Maine.
She is survived by her husband, William; her daughter, Christine Colbath-Hess and her husband Richard Hess from Cambridge, MA; a son, Jon Colbath, and his wife Manuela from Switzerland; four grandchildren, Jacob, Sophie, Maxine, and Jamie; 3 sisters; 4 brothers; and many nieces and nephews.
Ann requested that in lieu of flowers a donation be made to your local Planned Parenthood office.
There will be a private celebration of Ann's life scheduled for Sunday, October 17, 2021.