« Obituaries | Judith Helen Colarusso
Judith Helen Colarusso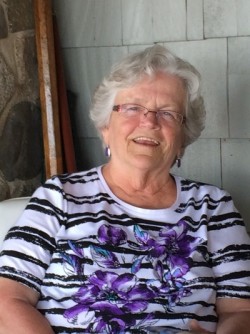 Date of Death: July 30, 2018
Date of Birth: June 25, 1941
Biography:
TOPSHAM - Judith H. Colarusso, 77, of Topsham, died after a long battle with cancer on July 30th with her children by her side. Judy was born and raised in Brunswick, Maine to Harold and Verlie (Ma) Owen along with her 8 brothers and sisters. She attended Brunswick schools before starting her own family. She worked at a variety of jobs to help out the family as she was growing up from waitressing to singing with her brother, but her true passion she found in nursing. She became a certified nurse's aide and later obtained her medication technology license. She was well loved by her patients, fellow employees and her employers. She was compassionate and genuine and that came through to everyone. Later in life she worked for Neighbors, Inc. Her years as a nurse served her well here too as she was able to help many elderly continue to live in their homes well into their nineties.

Judy loved her Red Sox, the Patriots, shopping with her sister, traveling the country with her late husband Bob, her chair and room at the lake and mostly she loved her family from her direct descendants and step children to her siblings and their direct descendants.

She is predeceased by her husband Robert Colarusso, and is survived by her four children, Edward (Fred) Freeman and his wife Patty; Lisa Burrows and her husband Tom; Charles Freeman and his wife Dorie; Robert Freeman and his girlfriend Linda along; sister, Carol Ciciotte of Topsham; brother, Norman Owen of Brunswick; with 11 grandchildren and 14 great grandchildren.

As per her wishes there will be no funeral but a celebration of life will occur at a later date. In lieu of flowers contributions to the Dempsey Center would be appreciated.