« Obituaries | Thomas Coady
Thomas Coady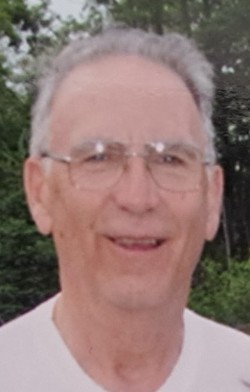 Date of Death: March 30, 2023
Date of Birth: June 4, 1935
Biography:
Thomas F. Coady, 87 of Lewiston died March 30th, 2023. He was born in Lewiston, on June 4th, 1935. He was the son of Francis and Evelyn (Parker) Coady. He graduated from Lewiston High School in 1954 and married his high school sweetheart Joan Bolduc. In 1961 he built a home on East Ave. Lewiston back when it was still a dirt road. Together, he and Joan raised 5 children.
Tom was an electrician and a member of IBEW Local #1253. His trade took him to work at many of the large paper mills being built around the state. He was the general foreman for many years. He had many friends that he carpooled with. Tom was a very hard worker who could build and fix almost anything. He took on many big projects and would rarely ask for help. His entire life was dedicated to helping his family. While he was working and during his 32 year retirement he was always there for each of his children with their home projects.
Tom had a lifelong passion for guns, target shooting and hunting. He also spent many years touring the state with Joan on his motorcycle. Tom and Joan bought a home in Embden on Embden Pond which was close to an area where he grew up hunting with his friend, Jerry Laneuville. He lived there for most of the past 25 years. There "at camp", Dad would enjoy 4-wheeling, hunting, watching westerns, going for walks and spending hours sitting on his glider with his neighbor Butch, enjoying a can of Coke while smoking his cigar.
He was predeceased by his parents; his wife of 45 years, Joan; and his brother, Richard.
Tom is survived by his 5 children, and 12 grandchildren, David (Susanna) of Greene and their 2 children, Jennifer (Andrew) Treloar; and Joe (Julia); Cindy (Rene) Bergeron of Moscow, and daughter Aris; Timothy (Susan) of VA Beach and their 3 children, Derrick, Brittany and Jacob; James (Crystal) of Lewiston and their 4 daughters, Krysta (Tyler) Angell, Julia (Joe) Russell, Caila, and Briana; Cheryl (Kevin) McCusker of Portsmouth, NH and their two sons Ryan and Owen. Tom also has 18 great grandchildren; a sister Kathleen Healy of Orono; and many neices and nephews.
A celebration of life gathering will be held on Saturday, April 15th, 2023 from 12-3:00pm at Funeral Alternatives 25 Tampa St. Lewiston, Maine 04240. A brief ceremony will take place at 2pm.