« Obituaries | Wayne Richard Clukey
Wayne Richard Clukey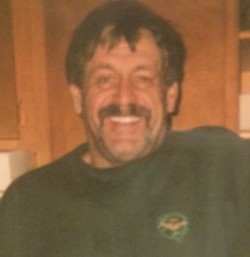 Date of Death: July 5, 2017
Date of Birth: March 21, 1956
Biography:
YARMOUTH - Wayne Richard Clukey, 61, of Yarmouth, passed away at home due to complications of COPD on July 5, 2017. Wayne grew up in Pownal and attended schools in Freeport and Cumberland. After graduation he joined the Army where he was stationed in Guam.
Wayne worked construction for many years and finished his career working with the developmentally disabled. Wayne was an avid outdoorsman, he especially loved hunting in the woods and fishing the lakes and streams of Maine. After meeting his wife Maureen they spent many days on their boat exploring and fishing on Casco Bay. He especially loved his children Carissa, Kyle and Erin who he fondly called "Coo ca chu", and his granddaughter Juniper. Above all else Wayne loved the time spent with his family and close friends.

Wayne is survived by his wife Maureen, his daughter Carissa, her fiance' Jamie, their daughter Juni, his son Kyle and his daughter Erin. His is also survived by his sister Linda Thurber and his brother David Clukey. Wayne was predeceased by his parents Virginia and Richard, and his brother Raymond.
A celebration of Wayne's life will be announced on a later date.