« Obituaries | Roland T. Clavet
Roland T. Clavet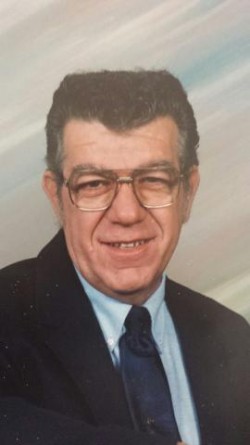 Date of Death: July 31, 2014
Date of Birth: March 31, 1943
Biography:
LEWISTON-Roland T. Clavet Sr., 71, of Lewiston, passed away on Thursday, July 31, 2014, at St. Mary's Regional Medical Center in Lewiston.
Roland was born in Lewiston on March 31, 1943, the son of Lucien and Stephanie (Bouchard) Clavet.  He worked at Bell Manufacturing for 5 years and was a Superintendant at Bates Manufacturing for 30 years.  He enjoyed driving his 1950 Mercury and was a member of the Nucklebusters car club.
Roland was predeceased by his parents, and sisters Louise and Donna.
He is survived by his wife Jacqueline Clavet, sons Roland Jr. and his wife Delina, Michael and his wife Ivi, Lucien and his wife Lauretta, daughters Diane, Marie, and Corrinne, grandchildren Tanya, Alex, Cinzia, Robyn, Savanna, Rebecca, Morgan, Isabella, Jessica, Kyle, Edward, Nicole and Michael, great-grandchildren Julien, Josephine, Phoenix, Lorelai, Peyton and Braelyn, brothers Romeo, Normand, Paul and Lucien M.
Services will be held privately. In lieu of flowers, donations can be made in Roland's memory to The Hospice House 15 Strawberry Ave. Lewiston, Maine 04240.