« Obituaries | Alzada M Clark
Alzada M Clark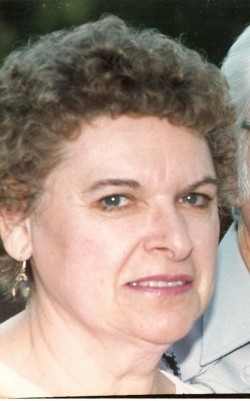 Date of Death: March 16, 2010
Date of Birth: July 30, 1933
Biography:
Alzada May Clark 76, of Hallowell, died March 16, 2010 in the comfort of her home after a courageous battle with cancer. Alzada was born on July 30, 1933 in Wanachi WA, one of two daughters and three sons of the late Mr. and Mrs. Hart. Alzada attended public schools in Wanachi before obtaining her nursing degree from Killeen Central Texas College.
Following her graduation, Alzada began working as a nurse in Texas but her nursing career did not end there. She was married to Gerald Clark on May 12, 1955. Gerald's military career brought them across the states as well as to Thailand and Guam. Alzada continued to practice nursing in Nebraska and New Jersey.
While in Thailand, Alzada volunteered her time teaching English at the Bangkok school for the blind. And in Guam played an active role in the Vietnamese evacuation where she worked with women and children. Upon her return to the United States Alzada along with her husband Gerald moved to Maine where she worked as a Coronary Care nurse at Maine General in Augusta for 10 years.
Alzada held a love for the natural beauty of nature in which she enjoyed time spent on the coast of Maine and long rides that captured the beauty of the ever changing seasons. She was passionate about family and the wonder of each new day. She spent free time engaged in crafts, sewing, painting and teaching her young family to cook. Alzada will be remembered by friends and family for her natural kind heartedness, giving nature and active involvement in each of their lives.
She is predeceased by; her sons, Gregory and Donald Clark. She is survived by; her husband Gerald Clark of Hallowell, her son Bud Cleary of Washington, son Stan Cleary and wife Kandee of Washington, six grandchildren, six great grandchildren, and a number of family members and friends.
A grave side memorial at the Oak Grove Cemetery in Gardiner, to be performed by Pastor Glenn Metzler of the Faith Christian Church of Gardiner, will take place at a later date.  In lieu of flowers the family asks that donations in her honor be made to the Harold Alfond Center for Cancer Care c/o the office of philanthropy                    P.O. Box 828                                                                                Waterville, ME 04903