« Obituaries | Charles Elmor Clark
Charles Elmor Clark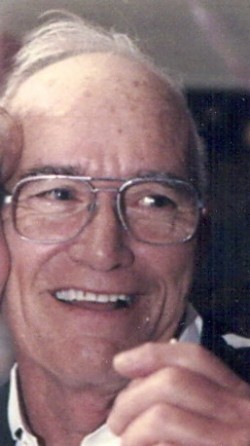 Date of Death: February 17, 2012
Date of Birth: December 18, 1933
Biography:
Auburn- Charles Elmor Clark, 78 year of age, died on Feb. 17, 2012 at The Hospice House in Auburn. Charles passed away peacefully from multiple health issues with his loving family at his bed side.
He was born on Dec. 18, 1933, the son of Dorothy Bernice Pray Clark, and Alfred Joseph Clark Sr. Charles was a Korean War combat veteran from 1952-1954 and was honorably discharged. He enlisted in the U.S. marine corps reserves from 1954-1960 and was again honorably discharged and he joined the U.S. Army reserves from 1960-1982, where he was honorably discharged due to health issues.
Charles worked as a distributor for Sam's bakery for 16 years. He was also an entrepreneur, owning several successful businesses; Including a Pepperidge Farm franchise, Charlie's sandwich shop of Auburn and several other businesses. He also worked for several years at Hebron Academy until he resigned due to health issues.  He was an avid outdoorsman. He was involved with the VFW Post 1603 of Auburn, Amvets Post 6 of New Gloucester, American Legion Post 0150 of Mechanic Falls, Lewiston veterans center, and Disabled American   Veterans.
Charles was predeceased by his parents Dorothy & Alfred Clark Sr, sister Dorothy Clark, and brother Alfred (Joe) Clark Jr.
He is survived by his wife Jeannine Anderson Clark of 56 years and  four children, son Bryan Clark & wife Donna of Middleton, Delaware,  son Robert Clark & wife Sherri of Scarborough, son Bruce Clark & wife  Lisa of Auburn, daughter Julie Cormier & husband Patrick of Auburn,  six grandchildren; Jessica Hilts & companion Andy Andrews of Auburn,  Megan Clark of Hamilton Ontario, Canada, Rebecca Clark of Hockessin  Delaware, Benjamin Clark & wife Jessi of Auburn, Matthew Theriault &  wife Tiffany of Auburn and Cameron Cormier of Auburn, great  grandchildren Dylan Andrews and Bailey Clark, his loving dog Midge and  many nieces & nephews. He is also survived by his brothers Leslie &  Roy Clark of Auburn, sisters Mary Prince of Pensacola, Florida and Bette Pelchat  of Auburn, and his lifelong friend Don Gammon.
The family would like to give a special thank you to Dr. Jeffery Brown, Dr. Roger Austin, Dr. Letafati, the CNA's & Nurses on 2 West & 3 West at  d'Youville Pavillion, staff at Hospice House of Auburn and staff at St. Mary's Hospital.
Funeral Services will take place at East Auburn Baptist Church on Park Ave in Auburn, Maine on Saturday, Feb. 25 2012 at 10:30AM.
Charles Clark was a loving husband, Father, grandfather and great grandfather. He had great compassion for the less fortunate, especially children. He regularly donated to multiple charitable organizations. He was truly a giver. He was also a man in motion. His interests in life were many. He loved to be around people and people loved to be around him. He was known for his sharp wit and sense of humor. His will to live life to the fullest was evident in everything that he did. He had many health problems, but that didn't stop him from living and enjoying his life. He was very proud to have served his country as member of the U.S. Army & U.S. Marine Corps.
In lieu of flowers the family requests that donations be made in memory of Charles Clark to Gunner Swanson; a special needs child that touched our father's heart. Donation can be sent to Gunner Swanson at Community Credit Union at 40 Stanley St., in Auburn.