« Obituaries | Perry D. "P.D." Clark
Perry D. "P.D." Clark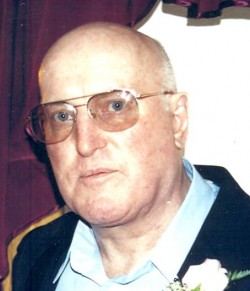 Date of Death: February 17, 2012
Date of Birth: June 2, 1934
Biography:
AUBURN-Perry D. Clark, "PD", USN (Ret), 77, of Monmouth, died on Friday February 17th, at the Hospice House in Auburn with his wife by his side.
"PD" was born on June 2nd, 1934 in Houlton, the son of Hollis E. Clark and Izetta M. Barker Clark.
He lived in Millinocket and Milo, graduating from Milo High School in 1952. "PD" proudly served 20 years in the Navy on several air craft carriers, and is also a Vietnam vet. He worked nearly 25 years at Union Camp, now IP in Auburn. He belonged to the Elks Lodge out of Brunswick. He was never short for words, and loved to talk about his life in the Navy, and also the people he worked with at Union Camp, Bill Peter's, the truck drivers, Marc, Don, John, and many others. He enjoyed camping 18 years at Beaver Brook Campground and being on the Lake. In 2002 he married his best friend, Lorette Landry.
"PD" is survived by his wife, Lorette; two sons, Bryan and wife Kelly of Dunbarton, NH, and Randal and wife Susan of Dayton; one daughter, Becky and husband Rick Beauregard of Concorde, NH; nine grandchildren; two great-grandchildren; one brother, Michael and wife Karen of Milo; one sister Nancy Bowley of Milo; and his nieces and nephew.
A special thanks goes to the staff in the ICU and M1 floor at CMMC, and the Hospice House for the special care and compassion to PD and his family.