« Obituaries | Roy Alton Clark
Roy Alton Clark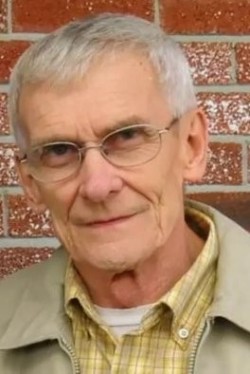 Date of Death: December 10, 2021
Date of Birth: July 23, 1942
Biography:
An Abundant Life and A Life Well Lived (Matt 6:19-21 and John 14:1-6) Roy Alton Clark
Roy Alton Clark, 79 of Auburn, Maine went home to be with his Lord and Savior Jesus Christ, Friday, December 10th 2021, at CMMC in Lewiston following a long battle with COPD. He entered his Heavenly Home with his daughter Francine by his side and surrounded by all his loved ones near and far, virtually.
Roy was born in Auburn, July 23, 1942, to Alfred J. Clark Sr. and Dorothy "Bernice" (Pray) Clark. He was one of seven children and graduated from Edward Little High School in 1961. Roy enlisted in the US Navy in 1961, served in Communications as a Radioteletype Operator and was aboard the USS Albany, USS Canberra and stationed in Guam. He was a member of the American Legion in Lisbon Falls Post 0066 and a faithful supporter of the VFW and Wounded Warriors Project of America.
After serving his country he met and married the love of his life, Veronica "Ronnie" Elizabeth Doherty on August 31st 1968 and they enjoyed 53 years together. He was a great dad who loved and cared for his two children, Francine and Jeff who will cherish many joyful memories of him camping, fishing, and tinkering around in his home workshop, as well as metal detecting and in more recent years, his children and grandchildren watching him enjoy home panning and playing Sudoku.
In earlier years, he was a member of the Lisbon Falls Slovak "Lower" Club and enjoyed playing shuffle board and later he was a member of the New Auburn Social Club, playing pool on several local pool leagues including the Valley National 8-Ball league. For family fun, Roy, his wife and family took up Square Dancing for a short time in the South West Bend Family Square Dancers in Durham, Me. He was also an avid yard saler, and would buy anything for a dollar.
Roy was a family man, and enjoyed time with his wife, Ronnie and their children at their second home, at Camp, "Roy Clarks Love Nest", camping for many years at The Hemlocks Camping Area and later at Mac's Campground on Tripp Lake in Poland, Me. He enjoyed boating and fishing with his kids, playing guitar and singing around the campfire, participating in talent shows and playing horse shoes while enjoying a good laugh with his buddies and a win, and also, an occasional game of golf. He and his wife also experienced an adventurous and exciting road trip together traveling to Florida on a "bus excursion" to visit his sister Mary, husband Arlon and family.
Roy found hope and joy in a relationship with his Lord after receiving Jesus as his savior. He joined the former Auburn Baptist Church where he served with his wife by his side, as a deacon and usher and sponsored many outreaches. Currently, Roy was a faithful member of Marston's Corner Baptist Church where he was a devoted giver to help share the gospel and to reach out to those in need. He adored his church family and was a quiet, meek, humble man with a big heart always ready to help others. He was also known as volunteer for many years at the local food bank/pantry.
Roy worked a variety of places before becoming a Professional Locksmith and landing his career in March 1974 as a Civilian Federal Government Employee at the Brunswick Naval Air Station as the Base Locksmith; He retired in January, 1999. He then went on to work part-time at Moulin's Lock and Safe Shop and more recently, at Fortier's Security Center and Locksmith Shop until he could no longer work. For many years, Roy was a member of the Associated Locksmiths of America.
He is survived by his wife Veronica "Ronnie" E (Doherty) Clark. His daughter, Francine (Clark) Ouellette and husband John L Ouellette of Lewiston, Me. A granddaughter, Jahnalene (Ouellette) Roberts and husband Derek Roberts of Lewiston, Me and their two children, a great- granddaughter, Jacelyn Elizabeth Roberts and baby Roberts due in August 2022. And two grandsons, Daniel Roy Ouellette and Nathan Clark Ouellette both of Lewiston, Me.
His son, Jeffrey Roy Clark Sr. and wife Jessica (Arsenault) Clark of Palm Bay, FL. A grandson, Jeffrey Roy Clark Jr. and wife Meghan M. (Michaud) Clark of Auburn, Me and their three children, two great-granddaughters, Molly Marie Clark and Emersyn Noelle Clark and a great-grandson Calvin Jeffrey Roy Clark. Two granddaughters Alyssa Ann Clark of Greene, Me., Marissa Marie Clark and Maxwell Clarrage of Greene, Me. and their children, a great-grandson, Maverick Riggs Clarrage and Baby Clarrage due in August 2022. He will be missed greatly as a husband, dad and The Best Papa. He also leaves behind one brother who he loved dearly, Leslie A Clark and his wife Inez and their family, along with many nieces, nephews and cousins who he cared about and appreciated.
Roy was predeceased by his parents, two brothers, Alfred Joseph "Joe" Clark Jr and Charles "Charlie" Clark and Three sisters, Mary Prince, Bettie Pelchat and an older sister he never met until now, Dorothy Clark.
A Celebration of Life will be held January 22nd at 3:00pm. (Visiting hours 1:00-3:00 pm before the funeral) at Marston's Corner Baptist Church, 752 Beech Hill Rd. Auburn, Maine 04210
Funeral will be held online at the Marston's Corner Baptist Church Facebook Page or their Facebook Group: https://www.facebook.com/MarstonsCorner/ or https://www.facebook.com/groups/284610067558 for those away and unable to attend.
In Lieu of flowers donations or love offering can be made to Marston's Corner Baptist Church, 752 Beech Hill Rd. Auburn, Me. 04210 or to his wife and family.

Roy Alton Clark Celebration of Life Marston's Corner Baptist Church 752 Beech Hill Rd. Auburn, Maine 04210 January 22nd at 3:00pm. Visiting hours will be from 1:00pm-3:00pm at Marston's Corner Baptist Church, on January 22nd, same day, before the funeral at 3:00pm.