« Obituaries | Theresa D. Clark
Theresa D. Clark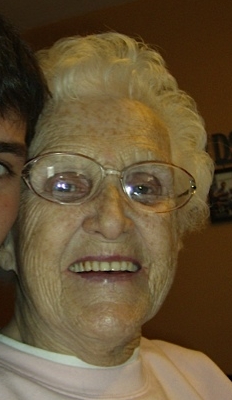 Date of Death: June 14, 2016
Date of Birth: January 23, 1928
Biography:
Theresa D. Clark, 88, of Lisbon Falls, passed away on June 14th, 2016 at the Hospice House. She was born on January 23rd, 1928 in Lewiston to parents William E. and Iva M. (Norlin) Daley.
She was a member of the Red Hats of Lisbon, and enjoyed doing word searches and listening to Daniel O' Donnell. Theresa retired from CMMC as a ward secretary on M1, and had also worked at Bradlee's and Sears.
She was predeceased by her husband, Ralph.
Surviving her are her daughter, Susan and her husband Steven Harrington of Lisbon Falls; her grandsons, Chuck Masselli of Sabattus, and David Masselli and his partner Sally, also of Sabattus; and her great grandsons, Ethan D. of Portland, Lucas J., and Easton G., both of Norway.
A burial with committal services will be held at 2pm on Wednesday, June 22nd 2016 at Pine Grove Cemetery on Brown Rd. in Poland. In lieu of flowers, donations may be made to the Hospice House, care of Androscoggin Homecare and Hospice, 15 Strawberry ave, Lewiston Maine 04240