« Obituaries | Barbara Ann Chasse
Barbara Ann Chasse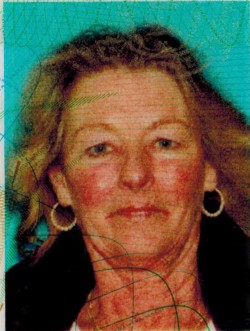 Date of Death: October 7, 2018
Date of Birth: March 26, 1955
Biography:
Barbara Ann Chasse, 63 of Lewiston passed away on October 7th, 2018 after a short battle with cancer. She was surrounded by friends, family and her precious dog Bella. She wanted to die on a feast day of the Blessed Mother Mary and she did because she had a strong devotion to the Blessed Mother.
 She was born on March 26, 1955.
Barbara was educated in Monmouth schools. She worked mostly as a CNA and med-tech, and was a hospice volunteer. Barbara loved working with flowers, and painting.
She will be missed by many friends and relatives, especially Fay Brownell and Kaylence Gibson.
She is predeceased by her daddy, Graham F. Baker.
Surviving her are her husband, Patrick Chasse; her mother Edith alexander;  her step father Alan Alexander; 3 sisters, Mary, Gail and Jean; her son, James Baker; her daughter-in-law Linda Baker; grandchildren Deven and Miranda; Pat's 3 daughters, Nycole, Aimee and Katina; her stepbrother Steven Alexander, and many grandchildren.