« Obituaries | Winnifred L. Chase
Winnifred L. Chase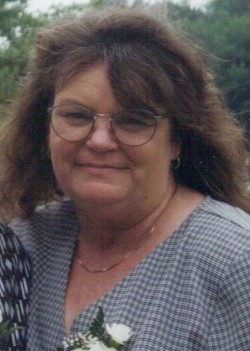 Date of Death: June 25, 2010
Date of Birth: April 13, 1950
Biography:
Winnifred L. Chase
April 13, 1950 - June 25, 2010
Auburn- Winnifred L. Chase, 60, of Durham, passed away Friday, June 25th,2010 at the  Hospice House.
Winnie was born in Concord, NH on April 13, 1950 to Joyce and Robert G. Welch. She graduated from Yarmouth High School class of 1968.
She was a dedicated worker for Elmers Pipe of Auburn for more than 16 years. Some of her favorite things were reading books by Stephen King, Bowling on leagues at Good Time Lanes in Lisbon Falls, working on and building computers, her printing and graphic design business Imagination Plus, playing Hearts, Spades, and Canasta with her friends on POGO, spending time with her children and their families. Her most happy times were her all night movie marathons with her grandchildren Joshua and Destiny.
She was predeceased by her mother Joyce Welch.
Winnie is survived by her husband Lester Chase; father Robert G. Welch, sisters Sherrie Fortin-Bailey of Old Orchard, Diana Baylor of Indiana. Her brothers Stephen Robert Welch of Yarmouth, James Hendy Welch of Saco,  Robert Franklin Welch of Topsham, Christopher Allen Welch of Lewiston, Daughter Christina (Grant) Babnaw of Freeport, two step children from a previous marriage that she loved as her own. Gregory Wayne Merrill of Brunswick, and Christina Fay Merrill of Lisbon, and her grandchildren Joshua James White, Destiny Rae-Ann Merrill, Braydon Wayne Merrill, and Breann Alexis Vachon.
Her family would like to give a special "Thank You" to Parkview Hospital, Androscoggin Hospice House in Auburn, and Funeral Alternatives in Lewiston.
Winnie, you will be Loved and Missed forever!
NOTICE
CHASE Winnefred L., 60, of Durham, passed away Friday, June 25th, 2010 at the Hospice House. Per her request, there will not be any services. In Winnie's memory, donations can be made to the Greater Androscoggin Humane Society, 55 Strawberry Avenue, Lewiston, ME 04240.