« Obituaries | Maurice R Charest
Maurice R Charest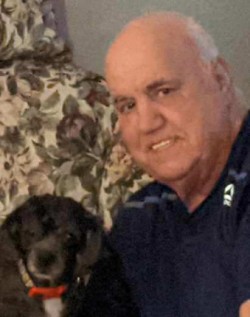 Date of Death: January 29, 2022
Date of Birth: August 5, 1944
Biography:
LEWISTON- Maurice R. Charest, 77, of Lewiston, suddenly passed, January 29, after a short illness.
He was born on Aug. 5, 1944, to Roland and Juliette Charest. He attended Lewiston schools and was later employed in the textile industry.
A younger Maurice found a passion for boxing and in 1962 went professional, as a welterweight, and endured 22 bouts, as "Lefty" Charest, until 1968. In 1965, Maurice married June Short, and raised three children. He later married Gloria Thomas until her passing in 1997. Maurice spent his later years in the company of longtime girlfriend Nancy Pettegrow. He loved spending time with his family, playing softball with his brothers, traveling, mowing lawns, socializing at the local clubs, and playing cards with his best friend of 70 years, Bobby King. He was a member of the YMCA, many social clubs, and enjoyed walking the dogs at the SPCA.
He is predeceased by his parents; Roland and Juliette, brothers; Marcel, Bert, Gerald, and Jules, and a sister; Dorris.
He is survived by his companion of 24 years, Nancy Pettrgrow and their dog Teddy, daughter and son-in-law Julie and Aaron Whittier, of Poland. Son, Roger Charest and fiancé Amanda of Auburn, son Roland Charest of California, brothers; Lorenzo, Ronnie, Paul, Danny, Michael, Raymond, and Robert. Sisters; Linda, Diane, Claire and Rollounde. Eight grandchildren, 13 great grandchildren and many nieces and nephews,
In lieu of flowers, please donate to local cancer charities and the SPCA.  A 'celebration of life' will be held in the spring, location to be announced.