« Obituaries | Lillian L. Chaisson
Lillian L. Chaisson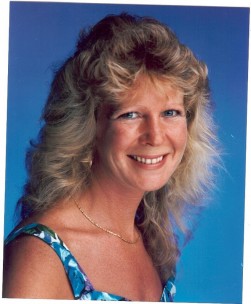 Date of Death: June 16, 2010
Date of Birth: December 3, 1961
Biography:
Auburn-Lillian Chaisson, resident of Greene, born on December 3rd 1961 in Lewiston, passed away on June 16th 2010.  Lillian is survived by her loving husband of 29 years, David Chaisson; her children, Joshua and Chad Chaisson, her grandson, Dillyn, her father Warren McCrater and his significant other Rita Matthews, mother Phobe McCrater, brothers, Warren Jr. McCrater, Patrick McCrater, and Timothy McCrater, sister Melissa Chase, sisters in-law Deborah Bono, Kathleen Leite, and Maria Raymond, brothers-in-law Anthony Bono and Luis Leite, mother-in-law Emily Chaisson, canine companion Luke and Lillian's 5 nieces and 6 nephews.
Lillian led a selflessness life where she thought to put others before herself. She left a lasting impression on many peoples' lives through her joyous personality and laughter. She enjoyed camping with family, attending her children's hockey games and working hard in her career as a C.N.A. at C.M.M.C. Lillian was widely thought of and loved as 'one of a kind' for her work ethic, cheerful and endlessly positive spirit, and her internal and external beauty as a member of our community.
Her family would like to thank the caretakers at CMMC and Androscoggin Hospice for their excellent care and support through this difficult time.
Notice:
A graveside service will be held on Monday June 21st at 1:00pm at Valley Cemetery on Rt. 202 in Greene where all family and friends are welcome to attend. In lieu of flowers, donations are preferred in her memory to Androscoggin Home Care & Hospice, 15 Strawberry Avenue, Lewiston, ME. 04240. All are invited to a reception at Lillian and David's home following the graveside service. Condolences may be expressed at www.funeralalternatives.net.  Arrangements by Funeral Alternatives Group, Lewiston.