« Obituaries | Barbara J. Chaffee
Barbara J. Chaffee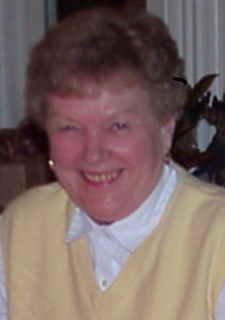 Date of Death: March 1, 2019
Date of Birth: November 1, 1930
Biography:
ARROWSIC - Barbara J. Chaffee, 88, of Arrowsic, Maine, passed away March 1st, 2019 at Mid Coast Hospital with her family by her side, Barbara was born in Bath, Maine to Leroy 'Whitey' and Eunice Lothrop on November 1st, 1930.
She attended Bath schools and on July 12, 1947 she married John W. Chaffee Jr.
For many years she worked for Mrs. Arthur Sewall on Green Street and later volunteered for Mid Coast Hospital Urgent Care when it was located in Bath.
Barbara was loved by all. She had an amazing smile and a huge heart. Her 'friend list' was long and rich in a day where there was no social media. She loved and embraced all that entered her life. She touched so many lives with her unconditional love, fun spirit and commitment to supporting those that needed a helping hand, encouragement, or to brighten someone's day.
While doing business at the local Arrowsic Town Hall she forged a relationship with the town official who also had the same birthday. When going through her things I found a beautiful tribute written by that town official that I wanted to share as she put it so eloquently - to know Barbara was to love her…
Barbara has worn a silver frog ring on her finger.
Barbara, the elegant and tender.
Barbara, born on the first day of November.
She appears beside me like a blessing and wishes me happy on her Birthday.
She makes me smile.
She makes me feel golden.
Like a frog in the sunlight on a lily with still water all around me.
Everyone should be so lucky as to have a twin like Barbara who, by example, reminds us of our beauty.

She will forever be missed and has left behind so many fond memories, relationships and love that we will all hold tight until we meet again.
She was predeceased by her son, John W. Chaffee 3rd.

She is survived by her husband of 71years John W. Chaffee Jr.; daughter, Gale Stoy and her husband John; Daughter-In-Law, Donna Chaffee; a sister, Diana Lothrop; and a brother, Linwood Lothrop and his wife Becky as well as 8 grandchildren and 11 great grandchildren.
The family would like to thank the kind and caring staff at Hill House, Chans Home Health and Hospice, the Palliative Care and Nursing and CNA staff at Mid Coast Hospital.

A celebration of life will be held at 2:00pm on Saturday, March 9, 2019 at the Grace Episcopal Church, 1100 Washington St., Bath, Maine.
In lieu of flowers, a donation can be made to the Alzheimers Association, www.alz.org