« Obituaries | Suzzanne Lucie Chabot
Suzzanne Lucie Chabot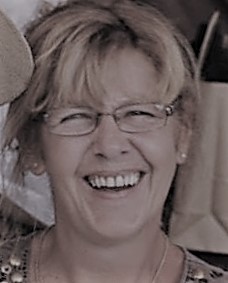 Date of Death: February 19, 2019
Date of Birth: May 9, 1965
Biography:
Suzzanne Lucie Chabot passed away at her home in Greene on Tuesday, February 19th at the age of 53, after a long battle with breast cancer. 

Sue was born on May 9, 1965 in Lewiston, ME to Simonne (Nadeau) Fish and Paul Lemire, and married her husband Paul Chabot in 1988. The matriarch of her loving family, she enjoyed gardening, painting, and spending time with her loved ones, including her loyal dog Maggie.

She leaves behind her mother and step-father, Simonne and Dale Fish of Litchfield, brother John Chase and wife Star and children of Litchfield, husband Paul of Greene, and her four daughters and their families- Jillian and Benjamin Lannen and daughter Grace of Winooski, Vermont, Jennifer Chabot and son Finley of Dover, NH, Jolie Chabot and children, Lily and Luke of Auburn, and Jayna Tibbetts and son Wyatt of Greene.  She was predeceased by her father Paul Lemire of Turner, and her great aunt Ida Therrien of Lewiston.

Her wisdom and kindness left lasting impressions on anyone so lucky to be graced with it. She was a spectacular wife and mother who dedicated her life to raising her children and making her house a home. She had a beautiful soul and made many loyal friends throughout her lifetime. Her joyful spirit will be sorely missed by all who knew and loved her.

Funeral services to be held at High Street Congregational Church in Auburn, Maine on Tuesday, February 26th at 2:00 PM with a potluck reception to follow at the church.

Her family would like to thank her oncologist Dr. Nicolette Erickson and her staff for their continued care and support over the last several years.

In lieu of flowers, donations can be made in Sue's name to the Bennett Breast Care Center at Central Maine Medical Center. 

Per her request, a celebration of life will be held on Memorial Day at her home in Greene at 2pm.