« Obituaries | David Neal Chabe
David Neal Chabe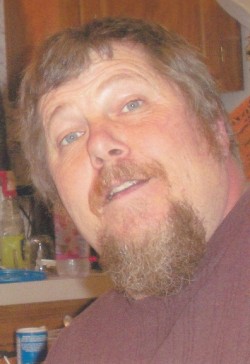 Date of Death: May 28, 2013
Date of Birth: January 29, 1960
Biography:
David Neal Chabe, 53 of Fayette, died May 28th at home with his family by his side.
He was born on January 29th 1960 to Leo and Carol Chabe of New Gloucester Maine. David loved his family more than anything. He was a great husband, father and son. He enjoyed hunting, tinkering on things in the garage and especially fishing. David did many things for work including, carpentry and truck driving but most recently he was a welder at Metso in Winthrop Maine.
David was predeceased by his Father Leo Chabe, and his brother Mark Chabe. David was survived by his Wife/Soul mate of 33 years Beth Chabe, his Son Jeremy Chabe, mother Carol Chabe, mother and father in-law Norma and Charles Hawkes, and many other family members and loved ones.
David was a wonderful person, he was loved and will be missed my many.
At David's request our Family will be having a private celebration of his life
In lieu of flowers, please send to 458 Lovejoy Pond Rd. Fayette Maine 04349