« Obituaries | Lauriston P. Caton Jr.
Lauriston P. Caton Jr.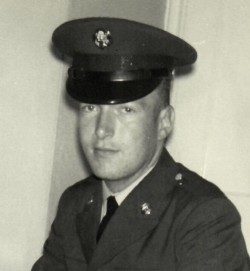 Date of Death: November 14, 2023
Date of Birth: April 29, 1944
Biography:
Lauriston P Caton Jr
Brunswick Maine- Lauriston Caton Jr, age 79 passed away on November 14, 2023 after a brief stay at the Bodwell House in Brunswick, where he made his transition to his heavenly mansion. John 14:2-6
He was born on April 29, 1944 in Portland Maine, son of Lauriston Caton Sr. and Helen (Burgess) Caton. He attended Morse High and graduated in 1962 and in 1964 he married Maxine (Coombs) whom he loved dearly for 59 years.
In his early years, he was a member of the Bath Bucaneers Sr. Drum & Bugle Corp. and he often expressed much pleasure in being a part of this organization.
After graduation he worked at the Granite Farms Dairy, delivering milk, he then joined the U.S. Army in 1966 and served until 1969, with a tour in Vietnam. After his discharged, he worked at the Post Office in Bath for a short duration, and then went on to work at BIW as a Detail Planner at Hardings, where he worked for many years, before he retired.
His faith in Jesus Christ led him to fellowship, along with his family, at the Harbour Light Full Gospel Church in Topsham.
He totally enjoyed camping and driving his Motorhome, along with shopping trips with his wife .
Larry was predeceased by his parents.
He is survived by his loving wife Maxine Caton and his daughter Kelly Ann Caton, whom he called his little girl, along with several nieces and nephews and his Church Family. He will certainly be missed by all those who knew and loved him and were blessed to have had him in their lives.
A celebration of his life will be held at the Harbour Light Full Gospel Church on Saturday 25 November at 1:00 PM at 63 Elm Street Suite G, Topsham, Me.