« Obituaries | Bridget Kathleen Florance Carver
Bridget Kathleen Florance Carver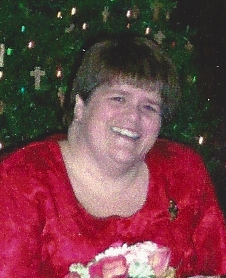 Date of Death: January 18, 2013
Date of Birth: October 20, 1968
Biography:
Lewiston- Loving wife, daughter, and sister, Bridget passed away peacefully at Saint Mary's hospital in Lewiston, ME.
Born in Hutchinson, KS to Patrick and Kathleen Florance, she moved to Maine with her parents in 1980 and attended school in Rockland. Bridget had a beautiful voice and loved to sing while playing piano. Another of her passions was taking long rides with her husband through the New England countryside. She had a special gift with children; she loved them and they loved her. Although she never had the privilege of raising her own child, Bridget was always a mother at heart. She touched many lives and will be remembered for her tenderness and generosity.
She is survived by her husband, Michael Carver, her parents, sister Molly, brothers Michael and Andrew, and stepchildren Michael and Cassandra. Her infant daughter, Sidney Grace, predeceased her. Bridget was loved by all and will be deeply missed. May she carry on in all our hearts.
Services are to be held at the Lisbon Free Baptist Church at 1 :00 p.m. on Saturday the 26th of January. The church is located at 29 Village Street, Lisbon ME 04250. In lieu of flowers, donations may be made to the Lisbon Area Community Outreach for their birthday bag program; a program conceived by Bridget and close to her heart.
Precious in the sight of the Lord is the death of his saints.
Psalm 116:15