« Obituaries | Mikelle Muir Carr
Mikelle Muir Carr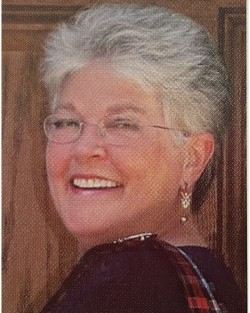 Date of Death: August 24, 2023
Date of Birth: September 16, 1940
Biography:
Mikelle Muir Carr – 82 – passed away after a courageous battle with metastatic cancer. Mikelle lived a long and beautiful life, where she was often the "life of the party". She had a love for dragons, fairies, gardening and most of all, a love for people.
She had a beautiful smile that would light up a room and she was always interested in getting to know people and to hear "their story". We often joked about Mikelle bringing home "strays". That could be an injured bird, a feral cat, or a human with no place to go on a holiday!
She came from a long line of West Point graduates and US Army Service Members and was very proud of their service to our country. She was most proud of her own son, Jason, and his decision to join the Army. When Jason graduated Airborne school her father, Colonel James Muir, pinned Jason's wings onto his uniform. This was a moment of absolute pride for her.
Mikelle is survived by her loving son, Jason Kennedy, and his wife Susan, along with her two grandchildren Amber and Jacob. Her stepchildren, Christopher Carr, and grandson Jarod; Jeffrey Carr (Jennifer) and granddaughters Emerson and Taylor; Randee Brodeur (Larry) and granddaughter Megan. Her two "adopted" daughters, Yuliya Borowski (Matthew), granddaughters Victoria and Charlotte; Lora Beth Curry (Jason) and grandchildren Abbey, Addison, Allie, and Silas.
She is also survived by her brother, James I. Muir III (Ann); sister-in-law Barb Lucas and many nieces and nephews who she loved dearly.
Mikelle was pre-deceased by her parents, James Irvin Muir Jr. and wife Lucile Grace, and her beloved brother, Charles Muir.
She had a quote hanging on her bedroom wall that said, " I care not what comes after…I have seen the Dragons on the winds of morning" ~ Ursula K. Le Guin.
Our family would like to thank Northern Light Home Hospice for their compassionate care of Mikelle and our whole family during the last two weeks.
A memorial service will be held on Friday, September 15, 2023, from 12pm to 2pm at the Woodfords Club. Located at 179 Woodford Street, in Portland, ME. In lieu of flowers, we ask that you donate to your local animal shelter in Mikelle's name.