« Obituaries | Frederick S. Carr
Frederick S. Carr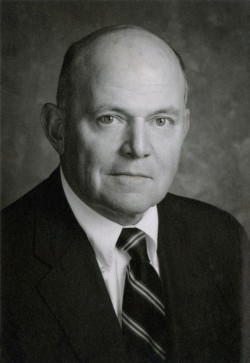 Date of Death: October 5, 2016
Date of Birth: June 14, 1924
Biography:
Frederick Sumner Carr Age 92, formerly of Yarmouth, ME and Concord, MA died on October 5, 2016 in Brunswick, ME. He was the son of Helen White Carr and Moses F. Carr, born June 14, 1924 in Boston.
Fred graduated from Belmont Hill School ('43) and attended Harvard College during WWII. He was transferred to Yale University by the U.S. Navy for naval officer training in 1944. He met 16-year-old Mary Baker at a Belmont Hill dance; they married in October 1945, and raised four children.
Fred served as Purchasing Agent at Harvard until his retirement when the couple moved to Yarmouth, ME. An avid sailor, he and Mary spent summers sailing Casco Bay and Down East Maine. He shared his love of boats, music, art, design, and architecture with Mary, his children and grandsons.
He was predeceased in 2014 by Mary, his wife of nearly 69 years and his brother Samuel B. Carr of Milton.
He is survived by four children: Frederick S., Jr. of Cambridge, MA, Hope Baker-Carr of S. Burlington, VT, Stephen E. and his wife Kathryn (Kate) of Newburyport, MA, and Sarah (Sayzie) of Hudson, NY, six grandsons, Timothy and Andrew Swanson of S. Burlington, VT, Nathaniel H. Carr and his wife Katie of West Roxbury, MA, Nicholas C. Carr of South Boston, MA, George Carr and his wife Molly of Yarmouth, ME, and Ian F. C. Carr of New York, NY, great granddaughter Adelaide and great grandson Teddy, a brother, Moses F. Carr, Jr. of Cohasset, MA and Pike NH, and a sister Cynthia C. Rodman and her husband Oliver of Hingham, sister-in-law Rosamond Carr of Milton, and many nieces and nephews.
A memorial service will be held at St. Bartholomew's Church, 396 Gilman Road, Yarmouth, ME, 11:30 AM, November 12, 2016.
In lieu of flowers, the family suggests donations be made to the Maine Coast Heritage Trust at www.mcht.org