« Obituaries | Constance "Connie" Carlson
Constance "Connie" Carlson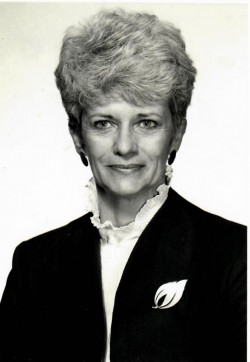 Date of Death: August 3, 2019
Date of Birth: August 10, 1936
Biography:
Brunswick-Constance J. (Connie) Carlson, 82, died at her home on August 3, 2019.
She was born on August 10, 1936 in Brunswick to Omer A. Livernois and Velzora Debeck.  They moved to Topsham shortly after her birth.
Connie  was the past president of the Topsham Police Auxiliary (10-66-67).
She attended local schools, graduating from Brunswick High School Class of 1954.  Connie also attended New Hampshire College at the Naval Air
Station, Brunswick.
Connie enjoyed gardening, taking care of all her cats and dogs, art work, reading, making all of her clothes, decorating and designing her
new home, knitting and crafts.
Connie worked at a secretary at Abbott Furniture Co., Bath Brunswick Credit Bureau, Wing five Topsham Annex, New Hampshire College Naval Air
Station Brunswick, Family Service Center NASB, Admin office NASB and selected DOD employee of the year for NASB.
She was predeceased by her parents and step father William Small.  She is survived by  her husband of 64 years, Camille Carlson of Brunswick,
son Mark Carlson of Windham and wife Cheryl and daughter Jessica and grandson Justin, brother Omer of Virginia Beach and wife Anne, along
with several nieces and nephews.
Per her wishes a graveside service will be held at 11:00 am on Friday, August 16th at St. John Catholic Cemetery, Pine St. Brunswick.
In lieu of flowers donations may be made in Connie's name to : Paw in the door, Mid Coast Cat Rescue, Bath Maine or The Coastal Humane Society
30 Range Rd. Brunswick, Me 04011
Arrangements are under the care of Funeral Alternatives Group 46 Bath Rd. Brunswick, Me 04011