« Obituaries | Gladys N Campbell
Gladys N Campbell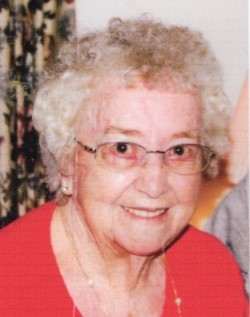 Date of Death: April 26, 2022
Date of Birth: December 14, 1932
Biography:
AUBURN-Gladys N. Campbell, 89, of Litchfield passed away April 26, 2022. She was born in Fayette on December 14, 1932, to Lee and Freda (Haines) Norton.
Gladys was a cook and then manager of the Litchfield School Cafeteria, she was also the sexton for the Litchfield Plain Cemetery. Her most cherished job was her time spent at the Blaine House where she worked for over 10 years under 4 different governors.
Gladys married the love of her life, Howard, on June 18, 1949, and they celebrated 70 years together.
She was a member of the Litchfield farmers club, served as superintendent of exhibition hall and helped in the office. Gladys was also a past member of the Eastern Star. She enjoyed crafts, especially making Santa Claus's, baking, puzzles, as well as shopping, going out to eat, and visiting with friends and family. Glayds enjoyed camping and liked spending time at the family camp on Cobbosee.
She was predeceased by her husband of 70 years, Howard and mother, Freda.
Survivors include her son, Thomas; son, James, and his wife Samantha, all of Litchfield; half-brother, Leon, and his wife Debbie of Pittsfield; 7 grandchildren; 12 great-grandchildren; and many nieces, nephews, and cousins.
A service will be held at Litchfield Plains Cemetery on May 12th, 2022, at 1pm. A celebration of life will follow at Litchfield Fairground.
In lieu of flowers, donations may be made in her memory to Androscoggin Hospice House, 15 Strawberry Ave, Lewiston Maine.