« Obituaries | Antonio Tony Camire
Antonio Tony Camire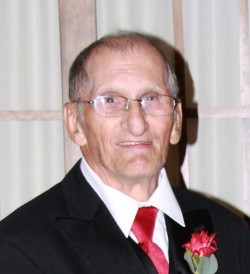 Date of Death: August 19, 2022
Date of Birth: December 14, 1940
Biography:
AUBURN- Antonio "Tony" Camire, 81, of Poland, passed away at Androscoggin Hospice House on Friday Aug. 19, 2022, with his family at his side. He born on Dec. 14, 1940, in Lewiston, to Napoleon and Virginie (Rondeau) Camire.
He lived most of his life in Auburn, where he got married to Deborah Stevens and they raised their two children. He worked at the shoe shops in Lewiston-Auburn including Cushman, Crest, and Auburn Shoe. Later, he worked at St. Mary's Hospital.
He was a member of Sacred Heart Church in Auburn, where he was an usher and he handed out church bulletins. He was also a member of the Knights of Columbus.
One thing that he looked forward to every year was the family reunion at his brother's (Richard "Toots") camp, where he could spend time with his family.
He is survived by his partner Patti; two sons Walter and Eric; two grandchildren Alaina and Elijah; two brothers Richard "Toots" and Armand; and sister Dolores Lepage.
He is predeceased by two sisters Yvette Pelotte and Theresa Greenleaf; and five brothers Lucien, George, Renee, Roland, and Leo.
Visiting hours will be on Saturday Sept. 10, from 10 to 11 am at Funeral Alternatives, 25 Tampa St, Lewiston. The service will start at 11 am.