« Obituaries | Laurette D. Camire
Laurette D. Camire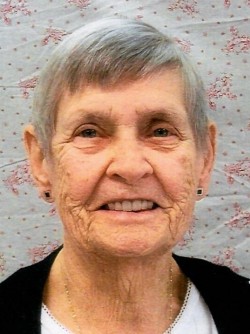 Date of Death: July 10, 2019
Date of Birth: November 22, 1924
Biography:
Laurette D. Camire, 94, of Bath, ME. passed away on July 10, 2019 at the Plant Memorial Home, where she was a resident for the past 6 years. Born in Biddeford, ME, she was the eldest of nine children born to Lumina and Lester Thompson.  She attended local schools and graduated in a class of eleven from St. Andre's High School. She then attended Rivier College (now Rivier University), in Nashua, N.H.  
In 1947, she married Paul E. Camire and made homes in Washington D.C., Biddeford, ME., Southington, CT. and Winter Haven, Fl. They had four children: Paulette Davis (Andrew) of Shirley, N.Y., Pauline Domrad of Milbridge, ME., Paula Cunningham of Bath, ME. and Paul R Camire (Gail) of Southington, CT. and seven grandchildren: Christopher Domrad (Paula), Joseph Domrad (Holly), Amy Tudor (Winslow), Jeffrey Cunningham (Máire), Jennifer Hunt (Jason), Elizabeth West (Frank) and Carolyn Camire (Dave) and six great grandchildren: Ellie and Katie Tudor, Martin and Tadhg Cunningham, and Sierra and Jacqueline Hunt.
She is predeceased by her husband of 61 years, her siblings (Lester Jr, Lillian, Lorraine, Leo), and her son-in-law Michael Domrad. Besides her children she leaves behind sisters Lucille Berry of Ocala, FL., Lucienne Pivin of East Windsor, CT., brothers Lionel Thompson (Sheila) of Milton, FL. and Larry Thompson (Kitty) of Satellite Beach, FL. and numerous nieces and nephews and "adopted children" Lynne and Steve Schack. 
After her children were grown she worked at Clark Bros. in Southington, CT. and Towle Travel Agency in Biddeford, ME. until her retirement.
Laurette was known for giving wonderful hugs to family and friends, her great skill at crossword, jigsaw and jumble puzzles; sending greeting cards with handwritten notes for every occasion to family and friends, "Big Red" chewing gum in grandchildren's cards. She enjoyed playing cards, Bingo and Scrabble and had a keen knowledge of trivia and geography.
Burial and memorial will be at a later date.
In lieu of flowers donations may be made to The Plant Memorial Home Activities Fund,1 Washington St., Bath, ME. Many thanks to the Plant Memorial Home staff and CHANS Hospice for their love and support.