« Obituaries | Robert R. Bussiere
Robert R. Bussiere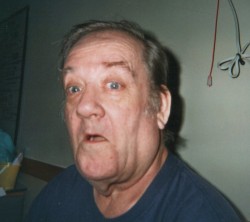 Date of Death: September 30, 2022
Date of Birth: December 23, 1945
Biography:
Robert "Bob" Bussiere passed away on September 30th, 2022 at the age of 76. He was born December 23rd, 1945 to Raoul and Florance Meservier Bussiere.
Robert was part owner of Red's Cab in the 1970s and worked for Pine Tree Composition for 24 years.
Robert is survived by his wife of 57 years, Rita Lagrange Bussiere; their son Ronald and his wife Kasi Bussiere; grandchildren Erica and William Bussiere; brother Ralph and wife Donna Bussiere, and sister Claire Bolduc; sisters-in-law Brenda Bussiere, Therese and husband Maurice Chamberland, and Joline Lagrange; brothers-in-law Denis Lagrange, Robert and wife Connie Lagrange, Roger and wife Nancy Lagrange, Jean and wife Betty-Lou Lagrange, Paul and wife Doris Lagrange, Arthur and wife Barbara Lagrange; and neices Amy, Crytalle, and Katrina Bolduc.
Robert was predeceased by his parents; brother Joseph A. Bussiere; brother-in-law Renee Lagrange; and niece Erica Bolduc.
Memorial services will be held on Saturday, October 8th, 2022 at Funeral Alternatives 25 Tampa St. Lewiston, Maine 04240. A Liturgy of the Word will take place at 2pm, followed by a gathering until 4pm at the funeral home.