« Obituaries | Philip C. Bunnell
Philip C. Bunnell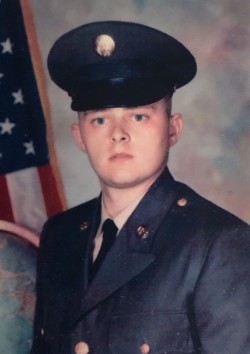 Date of Death: October 31, 2018
Date of Birth: December 8, 1949
Biography:
Philip C. Bunnell, 69,raised in Augusta but most recently of Chelsea, ME passed away on Oct. 31st, 2018 at Northern Light Eastern Maine Medical Center with his family by his side. He was born on Dec. 8th, 1949 to parents Charles E. and Barbara A. (McLaughlin) Bunnell.
Philip was a member, and Commander of the American Legion Post 90. He was also a member of the DAV, VFW, Blind Veterans of America, as well as the Vietnam Veterans Memorial. He was also the secretary of the Sunday Afternoon Mixed Couples Bowling League.
He was a 1969 graduate of Cony High School, Augusta, Maine. Philip was Army drafted in 1970, and served 1 year in Vietnam for a total of 2 years in service.
From 1970 to 1997 he worked at the Augusta Mental Health Institute.
He was an avid outdoorsman. Phil's church was the Maine woods. It was a moving experience for him every time he bagged a deer or moose, or snagged a brook trout. He also enjoyed four wheeling and camping, bowling, playing cards, watching gameshows and loved lawn sales. He was a Red Sox and Patriots fan. His greatest joy was spending time with family, especially with his grandchildren.
Predeceased are his parents; grandparents, Philip and Lillian McLaughlin; son-in-law Chris Tittle; brother-in-law Kenneth Chip Lary.
He is survived by his loving wife, Linda J. Bunnell, who he married on Sept. 6th, 1970; daughter Shannon M. Tittle; son and daughter-in-law Matthew C. and Heidi L. Bunnell; grandsons Justin L. Cressey, and Andrew C. Bunnell; granddaughter, Morgan E. Tittle; great grandson, Wyatt L. Cressey; God son Rick St. Amand; sister and brother-in-law, Carole J. and Richard St. Amand; sister-in-law Lynette Lary-Eastman and husband George; and mother-in-law Barbary Lary. He is also survived by Aunts, uncles, nieces, nephews and cousins.
Phil's family would like to thank the Dr.'s and nursing staff at Reddington Fairview Hospital in Skowhegan, and at Northern Light Eastern Maine Medical Center in Bangor for the exceptional care they provided to him.
There will be no visiting hours. A chapel service will be held at the new Maine Veterans Cemetery, 163 Mt. Vernon Rd. Augusta on Thursday November 8th, 2018 at 12 noon. A gathering will follow at the American Legion Post 205, 396 Eastern Ave. Augusta. In Phil's memory, donations may be made to the Blind Veterans of America, care of Amy Tague 1 VA Center, Togus, Maine.