« Obituaries | Antoinette "Toni" Bryant
Antoinette "Toni" Bryant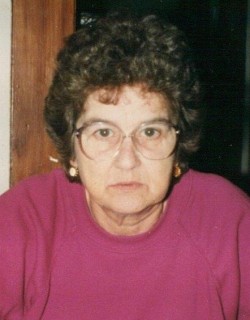 Date of Death: December 29, 2016
Date of Birth: February 11, 1938
Biography:
HARPSWELL - Toni Bryant, 78, of Harpswell passed away Thursday, December 29, 2016 after a brief stay at the Hawthorne House in Freeport. She was born Antoinette L. Baker, Feb. 11, 1938 in Bath, the daughter of Kenneth R. and M. Hilda (Henderson) Baker. She attended Woolwich schools and graduated from Morse High School in 1956.
Toni was employed in various businesses throughout the Bath/Brunswick area during her working years. In her free time she enjoyed spending time with family, feeding her birds, knitting and her cat, Asia.
She was predeceased by her parents and her sisters, Donna Crosman and Janice Dodd.
She is survived by her son, Bruce K. McGowen and his wife Bonnie of Topsham; her daughter, Deborah J. Kempner and her husband Robert of Falmouth; her sister, Barbara Billings and her husband Russell of Woolwich; brothers in-law Richard Crosman of Richmond and Don Dodd and his wife Robin of North Carolina; grandchildren, Jessica Bishop and her fiancé Jason Cadorette of So. Portland, Travis Beaudoin and his wife Emma Taylor of Freeport, Tyson Beaudoin of Bath; and her great granddaughter Lydia Taylor; 5 nieces and nephews, 6 grand nieces and nephews, one aunt and numerous cousins.
A graveside memorial service will be announced in the Spring.
Memorial contributions may be made to The Maine Cancer Foundation 170 US Rt. 1, Suite 250, Falmouth, ME 04105, or a charity of your choice.
The family would like to thank Beacon Hospice and Hawthorne House staff for the loving care they provided to Toni.
Arrangements are being made through Funeral Alternatives at 155 Bath Rd., Brunswick, ME 04011