« Obituaries | Rita N. Brousseau
Rita N. Brousseau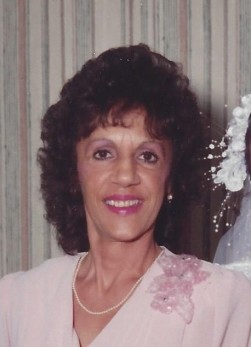 Date of Death: November 28, 2014
Date of Birth: August 18, 1938
Biography:
Rita N. Brousseau, 76, passed away on Nov. 28th, 2014 at St. Mary's Regional Medical Center after a long battle with cancer, with her loving family by her side.
Rita was born on August 18th, 1938 to parents Frank and Louise (Baril) Parise. She was educated in Lewiston schools, and worked at the Pepperell Mill, shoe shops, and the Bonanza Restaurant for 17 years. She retired as a homemaker due to ill health. She loved to make jigsaw puzzles, and had many friends to which she sold and traded hundreds of puzzles for years.
Rita is survived by her husband of 57 years, Roland L. Brousseau of Lewiston; her daughter Monique and her Fiance, Heather of Lewiston; son, Roland L. Brousseau Jr. and his wife Tracey of Sabattus; sister Jeanette and her husband Gerald Poussard of Auburn; brothers Martin Parisi and wife Pat of Florida; Jerry Howard and wife Noella of Westbrook; grandchildren Cameron Brousseau of Sabattus, Brenden Hanlon of Lewiston, Celina Bruneau of Sabattus.
Rita was predeceased by her parents; four brothers, Francis, Joseph, Albert, and Alfred. She leaves behind many nieces and nephews.
The family would like to thank the staff of St. Mary's Hospital, Dr. Sinal, Dr. Pandey, and dear friend Jennifer Hazen Oncology Nurse Navigator.
A memorial visitation will be held from 2 to 4pm in the Chapman Room at Gracelawn Memorial Park on Wednesday, December 3rd. Visitation will be followed immediately by a memorial service. In lieu of flowers, donations can be made in Rita's memory to the Center for Cancer and Blood Disorders C/O St. Mary's Development Office, PO Box 7291, Lewiston, ME 04243-7291