« Obituaries | David W. Brooks
David W. Brooks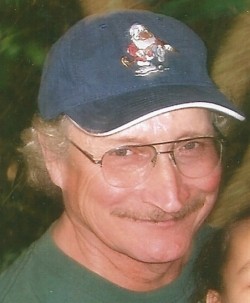 Date of Death: November 2, 2012
Date of Birth: June 4, 1952
Biography:
Auburn-David W. Brooks, 60, of Grove St. passed away unexpectedly on Friday, November 2, 2012.
He was born on June 4, 1952 in Lewiston the son of Walter and Georgette Brooks the oldest of 10 children.
Dave graduated from Edward Little High School Class of 1972. He Married Pamela Wagg on October 6, 1973.
He went to work at Superior Concrete from 1975-2000 and later went to work for American Concrete of Auburn.
Dave played men's softball until 2011. He enjoyed hunting, fishing and especially taking his grandchildren to Disney World and Funtown. Dave was a member American Legion Post 153.
Dave was predeceased by his mother and father, brothers Percy, Kevin and Keith, father in-law John Wagg and Brother in-law Martin Wagg.
He is survived by his wife of 39 years Pamela Brooks of Auburn, son David Wagg of Auburn, daughters Heidi Bourgault of New Jersey and Erica Brooks of Auburn grandson's Daveon Brooks, Bryan Wagg, Justine Reed, granddaughters Isabella and Mya Critch, brothers Ricky, Perry and Bruce Brooks, sisters Wanda Davis, Denise Weber, Bonnie Brooks, mother in-law Margaret Wagg, brother in-law Steven Wagg, sister in-laws Lisa Wagg, Marilyn Aston, Lisa Brooks, Valarie Wagg, many nieces and nephews.
Family and friends are invited to visit on Monday, November 5th from 2 to 4 and 6 to 8 at Funeral Alternatives. A funeral service will take place on Tuesday, November 6th at 11am at the funeral home. Burial will follow in the Pine St. Cemetery, Auburn.