« Obituaries | Carl Bragdon
Carl Bragdon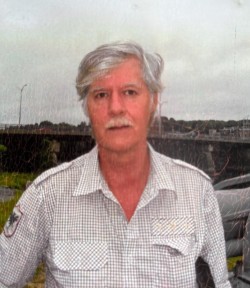 Date of Death: September 18, 2023
Date of Birth: December 31, 1950
Biography:
Carl Steven Bragdon, born 12/31/50, passed away from complications of colon cancer at his home that he took great pride in owning, with his children, friends, and his loving cat, Peepers, by his side
Carl served with the US Army between the years of 1968 to 1971. He completed two Vietnam tours.
Carl is survived by his brother Maurice Bragdon, three children, Ben Farrar of Auburn, Heather McCabe of Minot and Lucas Farrar of Lewiston, five grandchildren, nine great-grandchildren, and long time friends and roommates, Patti Minutillo, and Paul Branagan. Carl is predeceased by his parents, Charles L Bragdon, Mary E Salisbury, sister Nancy Michiko Wheeler and brother Charles Bragdon Jr.
Visitations will be Friday, September 29 between 1 and 2 pm, with a time to share memories at 2pm at the Funeral Alternatives located at 25 Tampa St Lewiston Maine.