« Obituaries | Robert "Bob" E Bradbury
Robert "Bob" E Bradbury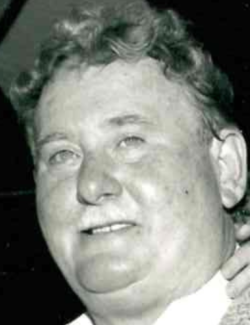 Date of Death: November 4, 2023
Date of Birth: August 4, 1943
Biography:
Robert "Bob" E. Bradbury, 80, of Lisbon, passed away peacefully on Saturday November 4, at the Central Maine Medical Center. He was born in Lewiston on August 4, 1943, the son of Alton O. and Grace M. (Anderton) Bradbury.
 He graduated from Lisbon High School in 1962. Bob then attended Westborough State Hospital School of Nursing in Massachusetts. 
He married Carol King in 1965. Together they had three children and lived in Marlborough, MA. Those years were spent hosting and going to many many fun family gatherings, especially at Christmas and on summer vacations in Eastham, MA. Soon after getting married, Bob started a successful career as an engineer at Data General.
 After getting divorced he moved back to Maine in 1980 to take over the family furniture making business, Bradco Manufacturing, where he stayed until 1988. In 1990 Bob met his life partner Michelle Bragdon at an Oxford Speedway race. He spent the rest of Michelle's life being companions through thick and thin, and Michelle's family was his family. After Michelle's passing her son Mark and Bob developed a very close friendship as they supported each other over their loss. 
Around that time he pursued a career as a residential adult home attendant. Bob worked at Murphy Homes in Auburn until he retired. He enjoyed trips to Cape Cod with his family, lobster dinners, Nascar, and woodworking. 
He belonged to the Freemasons. He especially loved being around family and friends and making people laugh. His own laugh was hearty and genuine.
 Bob is survived by his daughters, Candace (and husband Russell) and Heather (and partner Rich); grandsons, Andrew, Will, and Eric, and several nieces and nephews. They will all miss him very much. 
He was predeceased by his parents; brother, M. Alton Bradbury, sister, Patricia Thurlow, son Eric Bradbury, and life partner Michelle Bragdon. Bob was known to all as a kind, helpful, and humorous person, an excellent friend, and loving father and grandfather. You could count on him to give sincere advice, to listen, and to bring comic relief to any situation. 
A memorial service will be held at Funeral Alternatives, 25 Tampa St, Lewiston, ME on Thursday November 16 from 3:00 to 5:00 pm. In lieu of flowers please donate to the Freemasons or your local library.