« Obituaries | Joseph J. Bracket SR
Joseph J. Bracket SR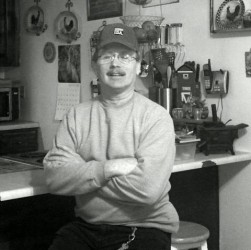 Date of Death: April 5, 2017
Date of Birth: October 19, 1953
Biography:
Joseph J Brackett SR passed away early Wed morning April 5th at Clover Manor in Auburn., he was 63.
Joe was born Oct 19, 1953 to Albert and Hilda Brackett. He was 1 of 13 children. He grew up on a farm in Otisfield. He worked in the wood mills most of his life.
Joe enjoyed his family, friends and helping out at the garage. He loved to hunt and be outdoors, watching Nascar and going to the local track.
Joe is survived by his son Joseph Brackett JR and his wife Elaine of Lewiston, His daughter Melissa and her husband Jonathan Hussey JR of Norway, his son Jason Wing and wife Amanda of Fort Dix New Jersey, his son Joel Brackett and partner Lorna Conrad of Oxford, his daughter Stacy Brackett and Fiancee, John Hatch JR of Oxford, 11 grandchildren, 6 sisters, 3 brothers,many nieces, nephews, cousins. Joe was predeceased by his parents, 2 brothers and a sister.
Grave side services to be held at a later date.