« Obituaries | Raymond J. Bouyea
Raymond J. Bouyea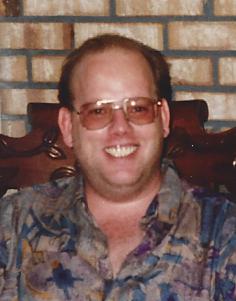 Date of Death: July 28, 2013
Date of Birth: May 26, 1961
Biography:
Raymond Bouyea, 52, of Lewiston, Maine passed away on July 28th, 2013 in Lewiston.
He was born on May 26th, 1961 in Saranac Lake, NY to parents Frederick and Claire (Poulin) Bouyea.
Raymond enjoyed volunteering for many years at various community organizations.
He was predeceased by his parents.

He is survived by five brothers, Bert and wife Helen, Dennis, Donald, Marc and wife Donna, and Albert; five nieces, Ashley and husband Jason Fuller, Amy Bouyea, Nicole Bouyea, Lauren Bouyea, and  Hailey Bouyea; and eight nephews, Chris and wife Katie Bouyea, Matt Bouyea, Corey and wife Nichole Bouyea, Aaron Bouyea, Nicholas Bouyea, Brian Bouyea, Dillon Bouyea, and Dan Larkin and wife Rachel.
Services for Raymond will be held privately at a later date. In lieu of flowers, donations may be made to Tri-County Mental Health Services, Development Office,  PO Box 2008 Lewiston, ME 04241.