« Obituaries | Lois F. Boutilier
Lois F. Boutilier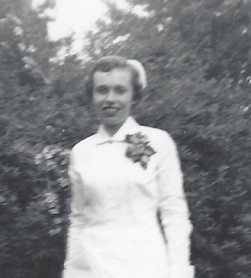 Date of Death: June 1, 2016
Date of Birth: March 23, 1932
Biography:
Lois F. Boutilier, 84, of Lewiston passed away at Marshwood Center on June1, 2016. She was born on March 23, 1932 in Blackwood, NJ, the daughter of the late William and olive (Murphy) Rudderow.
Lois graduated from Garden City High School in garden city, NY in 1950, a  graduate of Norwalk Hospital School of Nursing, Norwalk, Ct in 1954 and later attended Columbia University in NY. Lois was a nurse for 48 years across the country retiring from St. Mary's hospital in Lewiston. She enjoyed reading, swimming,  and sporting events. Her children and family were her whole life. Together they would enjoy one another's great sense of humor and may laughs.

Lois is survived by her 3 sons; Brian Boutilier and his wife Susan Schweneke of TX/NY, Bruce Boutilier  of Lewiston and Bradford of Indiana, her grandchildren Marenna and Shelby Boutilier as well as nieces and nephews.
Lois was predeceased by her husband Malcolm Boutilier and a brother Allen Rudderow Jr.

A memorial service will be held at Funeral Alternatives, 25 Tampa St. Lewiston, Me on Sunday, June 19Th at 11 AM. Memorial donation may be made in Lois' memory to The Foster Grandparents Program: Penquis, PO Box 1162, bangor, ME 04402-1162. Services are under the care and direction of Funeral Alternatives, 25 Tampa St. Lewiston, ME www.funeralalternatives.net