« Obituaries | Davida L. Boudreau
Davida L. Boudreau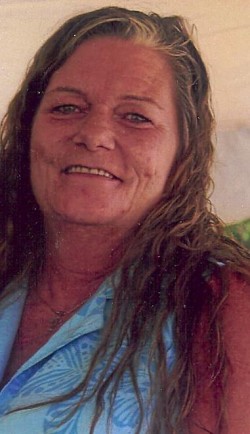 Date of Death: October 7, 2010
Date of Birth: March 2, 1962
Biography:
LISBON FALLS – Davida L. Boudreau, 48, of Lisbon Falls, passed away unexpectedly at her home.
She was born in Richland County, SC on March 2nd, 1962 the daughter of David and Louise (Allman) Mockler.
Davida was a graduate of Lisbon High School.  She was also a long time resident of Lisbon Falls.
She enjoyed reading, working in the garden, spending time with her dad, but she especially enjoyed her time with her granddaughters.
Davida is survived by her daughters Starlene Carignan and husband Ted, Sileena Richards and husband Wesley; father David Mockler; granddaughters Audrey and Noel Carignan; brothers Sam, David, Robert Wilson, Richard, Phillip, Jim, Albert Mockler; sisters Pamela Smith and Jonica Mockler; her dog Luna; and many nieces, nephews, and friends. She was predeceased by her mother Louise.
Family and friends are invited to a memorial service on Tuesday October  12, 2010 at  6:30pm at Riverside Drive Baptist Church. Donations may be made in her memory to the Riverside Drive Baptist Church, 1085 Riverside Drive, Auburn, ME 04210. Condolences may be expressed online at