« Obituaries | Gerard Camille Bosse Sr.
Gerard Camille Bosse Sr.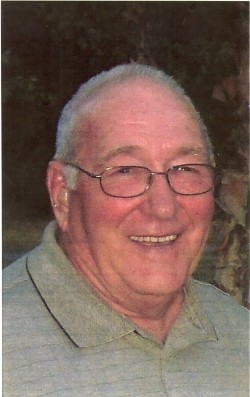 Date of Death: August 4, 2011
Date of Birth: September 5, 1931
Biography:
AUBURN - Gerard Camille Bosse, Sr., 79, of Lewiston passed away on August 4th, 2011 surrounded by his loving family after a short illness at the Hospice House.
He was born on September 5th, 1931 the son of Camille and Rejeanne (Roy) Bosse.
Gerard graduated from St. Dominic High School in 1949 and then went on to serve his country proudly in the US Air Force. He also attended the University of Maine in Orono.
On May 19th, 1962 he married his soul mate Camilla (Chouinard) Bosse.
He enjoyed spending time in his workshop building incredible furniture for his loved ones, golfing, bowling, reading, attending all of his grandchildrens sporting events, but most of all he enjoyed spending time with his wife and large family. He has touched many lives and will be greatly missed.
Gerard spent most of his professional career in construction, retiring from H.P. Cummings Construction in 1994.
He is survived by his loving wife Camilla (Chouinard) Bosse; daughters Sue Larochelle and husband Danny of Lewiston, Kathy Rodrique and husband Steve of Lewiston, Ann Bosse of Greene; sons Gerard Jr. and wife Chrissy of Greene, Andy of Auburn; grandchildren Tyson and Mariah Larochelle, Dylan and Cody Rodrique, Ashley, Jesse and Jon Letourneau, Nick, Kaitlin, Mason and Kylie Bosse;  great-grandchildren Cameron Chisholm, Kaidance and Dominick Bosse; brothers Roger and Real with wife Pauline, both of Lewiston; brother-in-law Leo Gagne; and many nieces and nephews. He was predeceased by his sister Claudette (Bosse) Gagne.
Family and friends are invited to a memorial service on Saturday, August 13th, at 3:03 PM, with a period of visitation one hour prior to the service at First Assembly of God Church, Hogan Road, Lewiston. In lieu of flowers donations may be made to Lewiston/Auburn Boys and Girls Club.