« Obituaries | Edward "Ted" Boothby
Edward "Ted" Boothby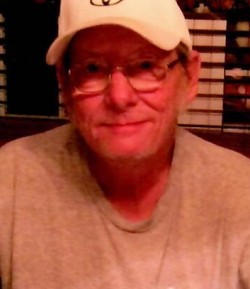 Date of Death: January 31, 2018
Date of Birth: September 5, 1941
Biography:
Edward A. Boothby (Ted), 76, of Auburn, passed away Tuesday, Jan 31st, at Clover Manor in Auburn where he lived with his wife Judy.  He passed with loved ones by his side.
Ted was born in Lewiston on Sept. 5th, 1941 to Paul and Wilma Conant-Boothby.  He graduated from Edward Little High School in 1959.  On July 29th, 1960 he married Judith A. Carver-Boothby.  Together they became parents to Debra (Debbie) and Michael (Mike).
Ted worked in auto body at Flock Buick, Pontiac Center, Jim's Auto, and Willies Auto Body.  Ted helped his friend Sam rebuild two old cars that were featured in multiple hot-rod magazines.  He retired from auto body to fulfill his passion in wood working.  He created beautiful furniture that fills his families' homes.  His family will forever cherish those pieces engraved "EAB Woodcrafts".  Ted always had a passion for John Deere tractors, big and small; driveable and collectible.  He also enjoyed collecting classic cars, building puzzles, drinking Pepsi, and visiting with family and friends.  He loved to talk with people.  He had a love for animals.  He always called his cats Angel & Bella, "My girls".  He also loved gardening and landscaping.  Ted will be greatly missed.
He is survived by his wife Judy, daughter Debbie Morin, her spouse Ralph Precopio, son Mike Boothby, his wife Lyse Boothby, two granddaughters, Zan Boothby and Sarah Miranda, two grandsons Jon Morin, and Tyler Boothby, and three great grandsons Zane Perreault, Scott Ripley, and Cody Mongeau.
He was predeceased by his parents, Paul and Wilma Conant-Boothby, step-mother Janice Conant-Boothby and his brother Ronald Boothby.
We would like to give a heartfelt thank you to the staff at Clover Manor and Androscoggin Home Care & Hospice for the exceptional care they gave on a daily basis, for the compassion shown to all of us, and for going above and beyond during this difficult time.
At his request there will be no formal services at this time. Burial will take place in the spring.