« Obituaries | Joseph Raymond Bonsant
Joseph Raymond Bonsant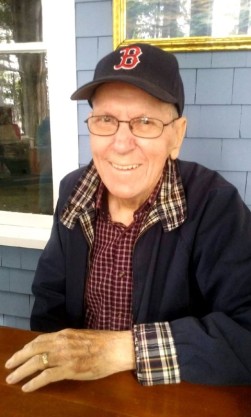 Date of Death: April 30, 2023
Date of Birth: June 23, 1932
Biography:
Augusta- Joseph Raymond Bonsant, 90, passed away peacefully after a brief illness on April 30, 2023. One of nine children, he was born on June 23, 1932, in Augusta, Maine to the late Angeline (Leclair) and Fred Bonsant. His siblings included four brothers, Gerard, Arthur, Clement and Richard, four sisters, Florida Fitzgerald, Rita Gaslin, Yvette Manwaring and Theresa Dube. Raymond attended Augusta schools and then joined the U.S. Army in 1950. He served on the front lines of the Korean war and was also a member of Color Guard. He was proud of his service to his country. On May 3, 1954, Raymond married Joan L. Folsom and together they had three children: Richard Bonsant of Chelsea, Robert Bonsant and his wife Karen of Livermore Falls, Patricia Bonsant of Chelsea. Four grandchildren:Amy Pierce and Fiance' Nathaniel Guerrette and great granddaughter, Aubrey, Jac Arbour of Augusta, Jennifer Bonsant and Fiance' Alex Svensen and great grandsons Noah and Mason, of Parker, Colorado, Andrew Bonsant of Louisiana and Great granddaughter Victoria Bonsant and great, great grandson Denver of Richmond, Maine. He was a dedicated employee for 35 years at Statler Tissue and retired in 1990. Raymond was a lifetime member of St. Mary of the Assumption Church, a lifetime member of Le Club Calumet and was a past member of the Knights of Columbus. He loved playing cribbage and was known for being a great pool player. He was a sports buff and loved horse racing, the Patriots, the Red Sox, and the Celtics. Most of all, he loved his wife and family and together they celebrated many wonderful holidays and family gatherings through the years. He was known for his quick wit and comical sayings that would make all of us laugh. His work ethic throughout his life was impeccable, his devotion to his family was constant. He was a loving husband, father and grandfather who will be dearly missed.
He is survived by 3 children, 4 grandchildren, 4 great grandchildren and 1 great, great grandchild, nieces, nephews and cousins. A private mass of Christian burial will be celebrated at St. Mary of the Assumption Church. A burial at the Veteran's Cemetery is planned for a later date.
The family would like to express our heartfelt gratitude to all of the nurses and caregivers at the Maine Veteran's Home in Augusta. All of you are truly earth angels. The level of care, compassion and respect you gave our Dad will never be forgotten.
In lieu of flowers, please consider a donation in Raymond's memory to The Maine Veteran's Home, 35 Heroes Way, Augusta, Maine 04330