« Obituaries | Ida M. Bolster
Ida M. Bolster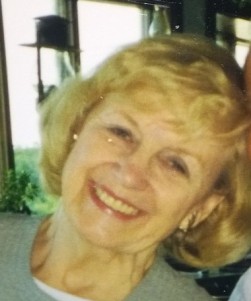 Date of Death: February 8, 2017
Date of Birth: July 19, 1926
Biography:
GEORGETOWN – Ida Mae Bolster, 90, of Georgetown passed away on Feb. 8, 2017 at her home with family members at her side. She was born July 19, 1926 in Oregon, the daughter of Melvin and Ida Bredison.

Ida was affiliated with the Working League, Historical Society, Quilters Club, and Richards Library all in Georgetown. She was an avid artist as well and loved painting and occasionally drawing.

She was predeceased by her first husband, Norbert Ferreira.

She is survived by her husband of 15 years, Robert Bolster of Georgetown; son, Richard Ferreira and wife Karen of Las Vegas; granddaughter, Julie Pi ckrell and husband TJ and their daughter Lauren of Arizona; sister, Meriel Schunemann and husband Erhard of Utah; stepson, Tom Bolster and wife June of Georgetown; and step-grandchildren, Robert of Bath, Alicia of Brunswick, and Thomas of Bath.

In lieu of flowers donations may be made in Ida's name to the Georgetown Working League, PO Box 262, Georgetown Maine 04548.

There will be a Memorial Service held on Saturday, February 18, 2017 at 11 a.m. at the Georgetown Baptist Church located at the corner of Five Islands Road and School House Road.